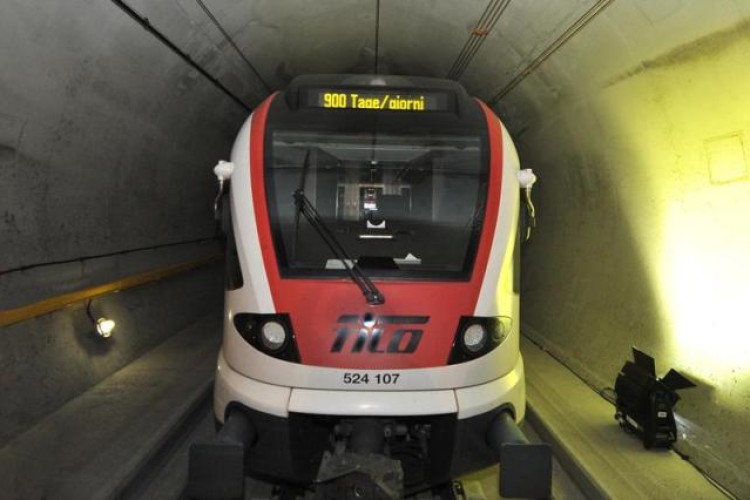 A train has travelled this week under the Alps along the 13km-long pilot section from Bodio to Faido at a speed of 160km/h. Running of the test train took place 900 days ahead of the inauguration of the world's longest railway tunnel in June 2016.
"The six months of pilot operation are an important prerequisite to enable us to hand over the tunnel to the government and Swiss Federal Railways ready for operation at the beginning of June 2016," said Renzo Simoni, chief executive officer of AlpTransit Gotthard.
The purpose of pilot operation is to obtain preliminary confirmation that the entire tunnel system meets the specified requirements. Tests will be conducted of the interplay between the various processes, systems and equipment such as the track, overhead conductor, power supply, tunnel infrastructure, train control and safety, as well as operational communications.
Between now and June 2014, trains will travel over the pilot section at speeds reaching a maximum of 220 km/h.
Construction of the new rail link through the Alps involves the creation of base tunnels under the Gotthard and Ceneri. The new railway link crosses the Alps with minimal gradients and wide curves to allow efficient rail transport of goods as well as shorter journey times in national and international passenger traffic. Completion of the Ceneri Base Tunnel is due at the end of 2019.
The Gotthard axis of the NRLA is Switzerland's largest-ever construction project.
Got a story? Email news@theconstructionindex.co.uk