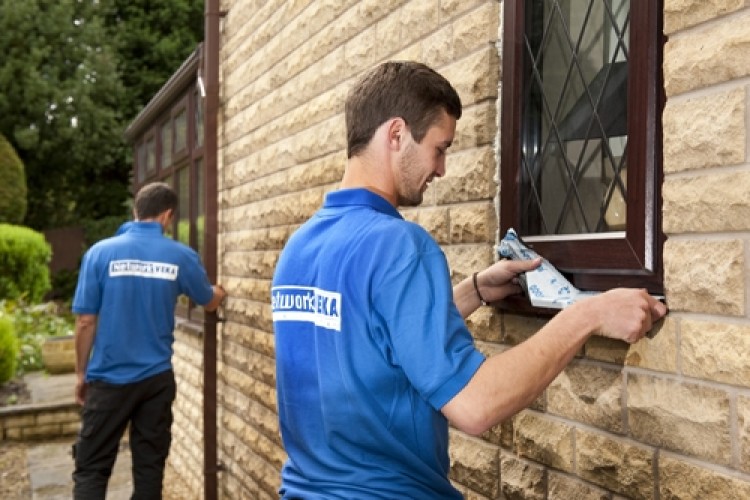 Energy secretary Ed Davey has laid before Parliament the key statutory instruments, which establish the market framework of the Green Deal and the Energy Company Obligation (ECO).
He has also published the government's response to the consultation and the final stage impact assessment for the Green Deal and ECO, putting more flesh on the plans.
Legislation is designed to ensure support worth around £1.3bn a year to deliver energy efficiency and heating measures. An increased focus on poorer areas should see an extra 100,000 households in low income areas benefitting each year, compared to our original proposals, bringing the total number of low income households and those in low income areas assisted to around 230,000 a year, the government said.
Mr Davey said: "Today I have published the government's detailed plans along with legislation that will allow the industry to bring the Green Deal into existence. The Green Deal will play a huge role in improving the energy efficiency of our homes and businesses, with ECO making sure that the most vulnerable homes benefit too.
"We have listened very carefully to what industry, consumer groups, and other organisations have told us. Broad support for a managed, tested and careful introduction of the Green Deal fits exactly with our objective to provide an excellent customer experience from day one and a market where a range of new players can readily participate.
"I am determined to make sure that, in addition to creating huge opportunities for Green Deal providers and businesses along with thousands of new jobs, this new market in energy efficiency will deliver the very best deal for consumers."

Following consideration of more than 600 responses to the Government's November consultation on the Green Deal and ECO, details of the final policy are set out in the response document.
Changes include improved consumer protections such as restrictions on 'cold calling', and new rules requiring Green Deal Assessors to declare any commission they might be receiving for carrying out an assessment and any ties to Green Deal Providers. A change to the warranties proposal eases requirements on businesses to hold warranties for the length of a Green Deal Plan while maintaining minimum standards of protection for consumers, including 25 year warranties in the case of wall insulation. Improvements for behind the scenes operations make it easier for energy companies administering the Green Deal charging to deliver a smoother customer experience.
Changes have also been made to the ECO to include allow more hard-to-treat cavity walls to qualify for support, and to provide specific support for low income and rural areas. These changes will help the insulation industry, which has been supported by current schemes, transition successfully to take advantage of the new market opportunities created by Green Deal and ECO. An estimated technical potential of around 2.8m hard-to-treat cavity wall properties will now be eligible under the ECO.
Business lobby group the CBI said that there was still much to do before implementation of the Green Deal. CBI director for business environment policy Rhian Kelly said: "Having more details on how the Green Deal will operate on a practical level is an important step for a scheme that has the very real potential to cut costs for consumers and businesses in the long run, and help generate business investment and jobs. However, there is still plenty of work to do. With the launch of the Green Deal expected towards the end of the year, the government needs to move quickly to put everything in place. It must ensure that businesses who want to get involved are in the best position to do so and put the right policies in place to stimulate consumer demand."
For further details of all new documents, see the consultation page of the Department of Energy & Climate Change website.
Got a story? Email news@theconstructionindex.co.uk