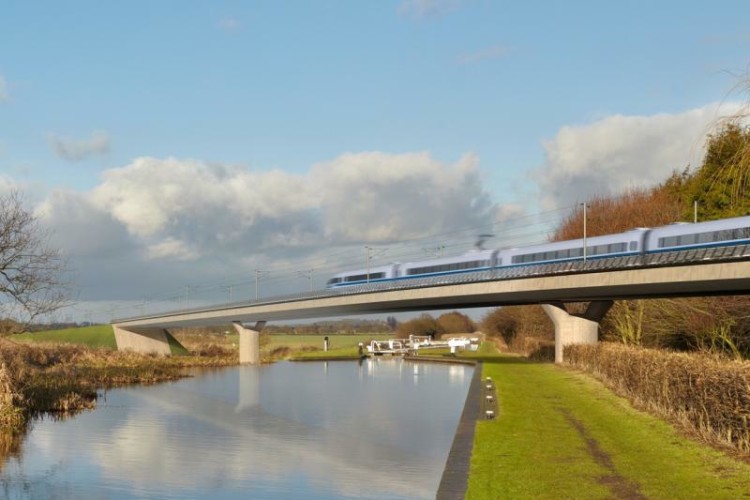 Consulted has already taken place on the route of the first phase of the project from London to the West Midlands and the transport secretary will publish his preferred routes for the second phase of the scheme later this year.
"However, the Government recognises the impact the project is having on property markets along the first phase of the route and, after careful consideration, has decided to go above and beyond what is required by law," said the announcement.
It proposes:

Providing a government commitment to buy any owner-occupied home in the 'safeguarded area' closest to the route. As set out in law, the Government will then pay the full un-blighted value of the property, along with additional compensation of 10 per cent up to a value of £47,000;
Establishing a 'voluntary purchase zone' immediately outside of the safeguarded area in rural areas, within which homeowners can sell their homes at their full un-blighted value;
A long-term hardship scheme to help those with a need to move during the development of HS2 but who are unable to sell their home;
A sale and rent back scheme to give more flexibility to homeowners who wish to stay in properties which will ultimately be required to allow for construction work;
A package of measures to provide clarity and reinforce confidence in properties above tunnels, including before and after surveys; and
A commitment to work with local authorities, housing associations and affected tenants to develop a strategy for replacing any lost social rented housing.
Rail Minister Simon Burns said: "HS2 will completely transform the UK. It will define our country, not just for the 21st century but beyond – linking our major cities in a way previous generations could only dream of. No major infrastructure project on this scale can be built without some impact on local communities, but I am determined to do everything I can to minimise the effect of HS2 on those closest to the line."
The compensation package is comparable with the arrangements put in place for homeowners affected by the construction of HS1. It will now be subject to a period of consultation until 31st January 2013.
Alongside the proposed compensation package, HS2 Ltd and the Department for Transport has also launched a three-month consultation aimed at local authorities on safeguarding the land needed in order to build and run the line between London and the West Midlands. Safeguarding is the technical term for the planning mechanism that protects large-scale public infrastructure projects from conflicting developments nearby.
Got a story? Email news@theconstructionindex.co.uk