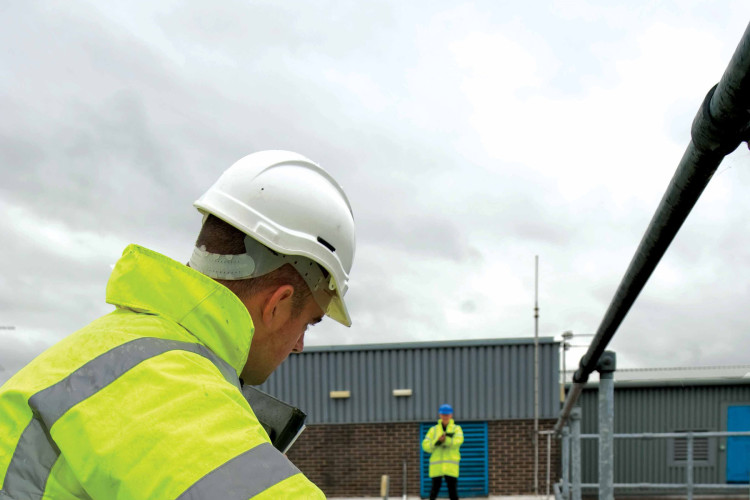 Despite difficult installation conditions including high winds and record rainfall levels, Gradient's ability to supply a bespoke insulation solution significantly reduced the installation time required.
"A single-layer system such as ours is ideally suited to a project like this," adds Gradient's Paul Simpson "Our single-layer systems are individually designed to provide bespoke solutions, and the various elements required to create the insulation and drainage falls for each project are bonded together under carefully controlled factory conditions.  This means that the resulting sections can be installed far more rapidly than a conventional multi-layer system which would have to be built-up on-site, layer by layer, in a very labour intensive manner."
"We are delighted with the high levels of service and quality of product that Gradient was able to provide to the project, comments Douglas Bryce, Director, of project contractors Topek Ltd. "The pressure on our national health services meant that the need to complete this project on time was significant. By using Gradient's single-layered tapered solution the insulation to the roof was completed in excellent time.
Gradient's Powerdeck F tapered insulation is a closed-cell rigid polyiscyanurate foam core board, faced on both sides with a perforated, mineral-coated glass fibre tissue. Suitable for use with mechanically fixed or adhered single-ply membranes it is manufactured to ISO 9001 standards and provides excellent thermal insulation.
Got a story? Email news@theconstructionindex.co.uk