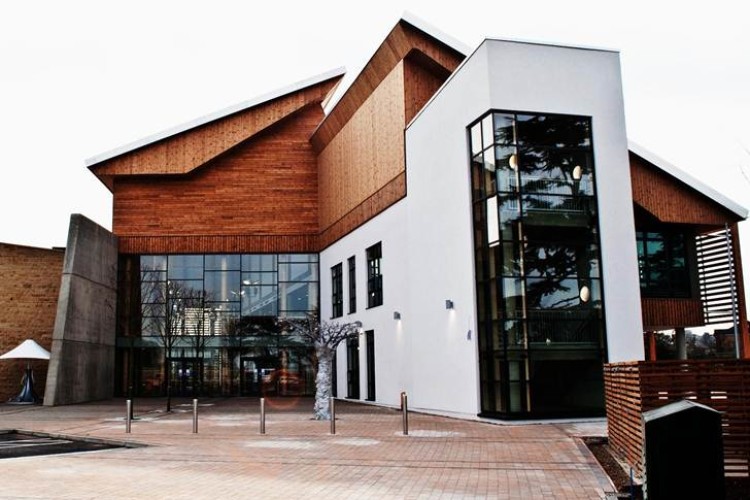 The £6.9m construction training centre is designed to plug the gap in the nation's skills base to meet the expected demands of the Green Deal programme.
SusCon's curriculum has been developed to cover all aspects of sustainable development including construction techniques, water conservation, bio-diversity, the supply chain and behaviour management.
It is expected to train up to 2,500 people a year in sustainable building skills.
The centre's courses are also cross-disciplinary, so members of different building trades such as bricklayers and roofers can train together to encourage a sharing of ideas and collaborative working.

The SusCon building has been developed by a partnership led by Dartford Borough Council, North West Kent College and Prologis. Funding has come from the Homes & Communities Agency, SEEDA and the Skills Funding Agency via CITB-ConstructionSkills.
CITB-ConstructionSkills chief executive Mark Farrarsaid: "SusCon is a unique and valuable learning centre and launches at a time when the industry is changing significantly as we move towards a low carbon economy.  The Green Deal will be here in October 2012 and it is vital that firms, particularly, SMEs, are trained and ready to meet demand for the construction of low carbon technology, as well as knowing how not to fall foul of changing regulations.
 "CITB-ConstructionSkills has invested heavily in this project as we see it as an investment in the future of the construction industry – building techniques, materials and technologies are changing along with client requirements for sustainable buildings. Businesses must act now or risk missing out on this emerging green market."
Got a story? Email news@theconstructionindex.co.uk