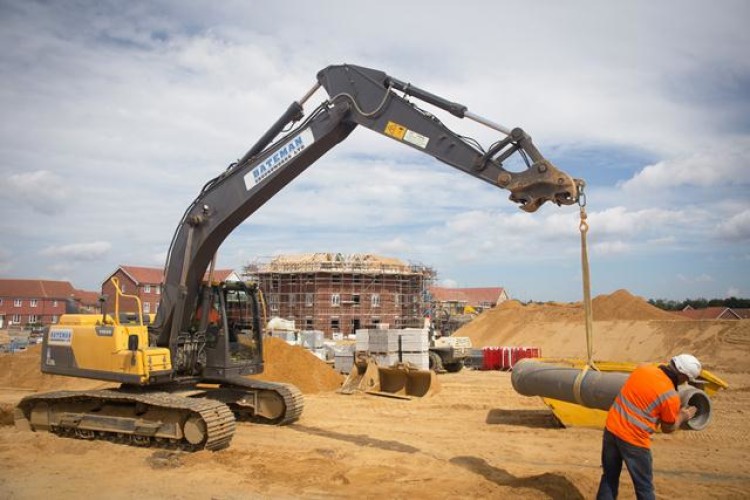 Work has already started on building roads and sewers for a housing development at Little Plumstead, near Norwich, for Beccles-based Cripps Developments.
A team starts on site in March for the second contract for Bovis Homes at Wymondham. It is the third phase of that development that Bateman has worked on.
With a total of five future contracts now in its order book, it is anticipating growth of 35% this year.
The new contracts come after it won £12.5m of work in October 2016 with major house-builders for three key developments in Norfolk. The company now has teams on 16 house-building sites across the region.
Managing director Richard Bateman said he was looking for turnover to reach £23m this year after the Brexit-effect of stalled contracts hit turnover last year. Contracts that had originally been expected to start last year were now coming through, he said, which had made for a busy January and February.
"We went into last year with high hopes after a good 2015 but work stalled amid the uncertainty of the Brexit referendum [which] had an effect on our order books and led to our turnover suffering and growth flat-lining after three years of consistent good growth.
"Our turnover was down but our profits were up. We started 2017 cautious about what to expect but it has been an incredibly busy start with some of the work we hoped for last year coming up for start now. We are hopeful for a turnover of £23m this year, a growth of 35%."
Got a story? Email news@theconstructionindex.co.uk