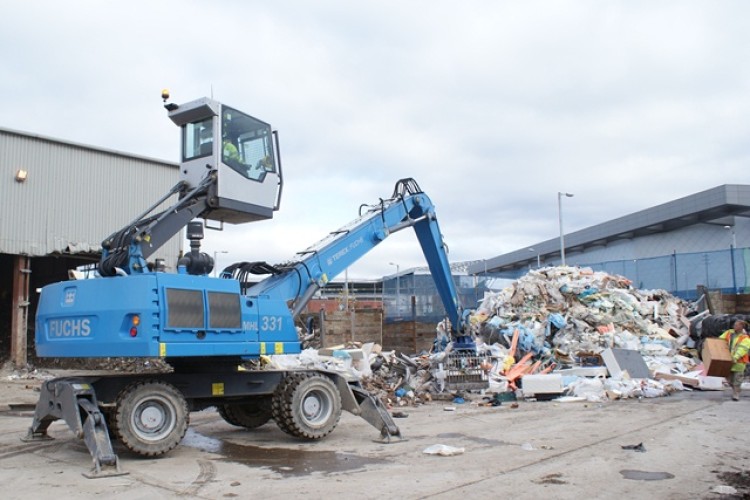 Material handling specialist John Hanlon has purchased 12 units, comprising eight MHL320 and four MHL331 machines to replace existing units and also expand its 200-strong fleet.
The new machines will be used on waste handling contracts throughout the UK.
"The Fuchs machines are seen as a reliable and economic handler at all levels," said director Matthew Hanlon. "We operate our whole fleet on a self-drive basis and our clients expect a well-known and productive machine to fulfil their needs. Operator acceptance is also a major feature as feedback from drivers may mean a machine stays on hire for a longer period."
Hanlon has taken the 19t MHL320D and 22t MHL331D with a variety of front-end equipment. The MHL320D is available with reaches of up to 14.5m with an industrial stick and 9.2m with the multi-purpose set up, while the MHL331D offers reaches of 12m and 10.7m respectively.
The machines are expected to work for 10,000 hours before being replaced.
Got a story? Email news@theconstructionindex.co.uk