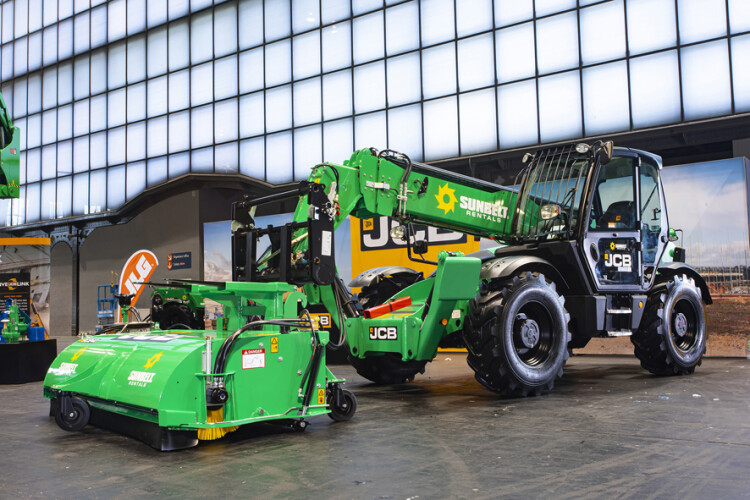 We summarised last year's analysis of the top 20 plant hirers with the observation that, despite signs of economic stress appearing in most sectors of construction, plant hire seemed 'effectively immune'. We couldn't have known at the time that 'immunity' would take on an altogether more literal meaning for all of us this time around.
Next year will reveal the full extent of the Covid-19 pandemic on the UK's plant hire industry.; Those companies that published their results in the wake of the nationwide lockdown imposed by the government all acknowledge the damage that will result – though none is so bold as to predict the extent of it.
And of course, none of the trends discernible in the figures published here can be attributed to Covid-19. Although a handful of companies' results cover the period up to (and in the case of Sunbelt Rentals, a few weeks after) when the lockdown came into force, most of the figures relate to the period 2018/19. That means that the bottom-line figures are especially worrying.
This article was first published in the Oct/Nov 2020 issue of The Construction Index magazine. Sign up online.
Plant hire's 'immunity' to the depressing effects of Brexit-phobia and other economic pressures appears to have evaporated at around the time that we were remarking upon it last year. After three consecutive years of growth in both turnover and profit, the sector this year can show only a paltry 2.1% hike in total revenues (from £2.85bn to £2.9bn) while overall pre-tax profits have dropped by almost 20%, from £253m to £206m.
What hasn't changed much is the line-up of top 20 companies in the sector. The top 11 firms this year are exactly the same as last year and there has been only minimal change in positions further down the table.
Apart from the general reversal of fortunes, the most noticeable difference this year is the identity of the biggest player in the market. Until May of this year, the company sitting in first place on our table was known as A-Plant, the UK hire division of Ashtead Group.
A-Plant is not listed separately at Companies House, Ashtead Group habitually submitting its consolidated results instead. Hence in previous years we have tended to list Ashtead as one entity, despite the fact that its biggest and most profitable division is not A-Plant but its US-based operation: Sunbelt Rentals. In its home territory, Sunbelt is the second-largest construction equipment hire company – it dwarfs the UK operation.
Consequently Ashtead has appeared in this sector focus each year as the super-dominant behemoth of the British plant hire industry with an annual turnover more than 10 times that of its nearest competitor. 
This year we have extracted just the results of Ashtead Group's UK hire activities from the group annual report, that is, those of A-Plant (now Sunbelt Rentals UK) for the 12 months to 30th April 2020. And guess what? It's still the biggest player in the UK, though not by anything like the same sort of margin.
A-Plant's turnover for the year was £469.2m, down slightly from last year (2019: £475.1m) and its pre-tax profit was £36.4m compared to last year's figure of £62.3m, a drop of around 42%.
Towards the end of last year, when Ashtead Group published its results for the six months to 31st October 2019, group chief executive Brendan Horgan said that his focus for A-Plant was on operational efficiency and improving returns. The company's operating profit for the half-year was down 32% to £30m (2018: £44m) at a margin of 12% (2018: 18%) and rental revenue was £187m, down 2% on the previous year (2018: £191m). 
"In contrast [to the US], the UK market remains challenging and we are therefore refocusing A-Plant on leveraging its platform to deliver long-term sustainable results, while generating strong cash flow," said Horgan.
In its annual report, published at the end of July 2020, Ashtead acknowledges that, compared with the US and Canada, the UK market is "more challenging and the outlook somewhat uncertain," largely because of "the continuing uncertainty around Brexit".
As the UK market-leader, it observes that "structural growth opportunities are more difficult to come by because of an already high level of rental penetration". 
Speedy Hire, in second place on the table, has continued its recovery from past woes with revenue growing by 3% to £406.7m in the year to 31st March 2020 (2019: £394.7m). However, pre-tax profit was down 28% to £20.7m (2019: £28.7m).
The bottom line was impaired by £12.9m of exceptional items, mostly related to Geason Training, which has "not performed in line with expectations". Adjusted profit before tax increased to £34.9m (2019: £31.4m).
Geason Training, which was acquired in December 2018, suffered from "lower than expected learner enrolments, the setup of a number of regional training centres which have yet to reach critical mass and a poor control environment," said Speedy chief executive Russell Down. 
Nevertheless, in his report published in June, Down expressed satisfaction with overall group performance: "Whilst Covid-19 will have some financial impact on the business, I am reassured by our performance in the last three months," he said. 
"We are well placed to emerge in a position of strength to pursue our strategic objectives as more normal trading levels return."
Meanwhile, HSS is once again the only loss-maker in the top 20 plant hirers. But that loss, which ballooned to more than £85m in the year to December 2017, has since been whittled down. In the year to 28th December 2019, HSS Hire Group made a pre-tax loss of only £5.8m.
In his annual report, chief executive Steve Ashmore declared his intention to continue his strategy of 'de-levering' the group, transforming its tool-hire business and strengthening its commercial proposition and in the process creating "the market-leading digital-led brand for equipment services".
Nevertheless, the effects of Covid-19 were clearly visible when HSS published its half-year results, showing a pre-tax loss of £12.9m for the six months to June 2020.
Last month (October 2020) HSS announced plans to close 134 of its 240 branches with the loss of around 300 jobs. While shutting half the shops may sound like bad news, the HSS directors put a positive spin on it, saying that the business will be "leaner, more agile and technology-driven". These days around 30% of all new contracts are raised through digital channels so physical stores are of decreasing importance, they claim.
Chief executive Steve Ashmore said: "Whilst Covid-19 had a significant impact on our performance in the first six months, I am encouraged by the resilience of HSS during a very challenging period. Our recent investment in technology has proved critical, allowing us to support our customers during lockdown, our digital channels and click-and-collect service providing low-contact alternatives to branches." 
All the companies that published their latest financial reports after March 2020 acknowledge the impact of Covid-19 has had on their businesses. And most applaud their colleagues for their resilience and look forward to a strong recovery.
This month's sector focus goes to press just days after Boris Johnson announced a second nationwide lockdown in a bid to suppress a new wave of Covid-19 infections. Fortunately, construction sites can continue working and most supply chains now have robust site operational procedures in place. But as for immunity – don't count on it.
This article was first published in the Oct/Nov 2020 issue of The Construction Index magazine. Sign up online.
Got a story? Email news@theconstructionindex.co.uk