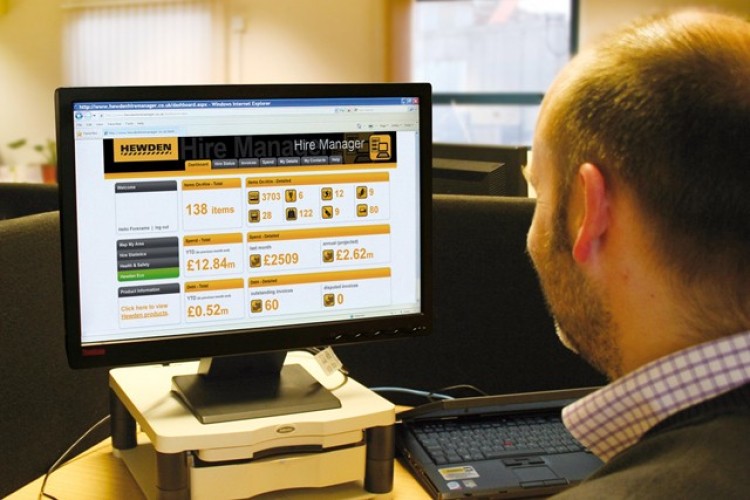 Hewden's new Hire Manager service is an online tool that is offered free to all of its customers. A dashboard displays statistics of a user's hires all equipment on hire across multiple sites can be tracked.
The system enables users to request the on-hire, off-hire or extension of Hewden equipment. Customers can also generate and export reports on spend, credit control and aged debts.
Hewden 'customer interface coordinator' Rachel Anderson said: "During the creation of Hire Manager we consulted with a group of industry professionals from the construction, infrastructure, environmental and industrial sectors that we serve. This period of user testing allowed us to fine tune a number of key functions, ensuring it meets the demands of all our customers. We will continue to consult the customer forum to enable ongoing developments, improvements and efficiency."

One of the companies involved in the customer forum was Carillion. "Hewden Hire Manager enables Carillion to easily access all relevant hire information. Hewden continues to take on board the feedback given to develop the system further. It's a great tool that adds value and efficiencies into our everyday business needs," said Carillion's Dawn Parker.
Shaun Paddison, logistics coordinator at TGC Renewables, added: "Hire Manager gives us the ability to see all hire information quickly and easily. It is especially helpful to see the overall picture for nationwide projects. It simply makes life easier."
Hire Manager also provides access to the Hewden product catalogue and specifications, as well as health, safety and environmental information.
Got a story? Email news@theconstructionindex.co.uk