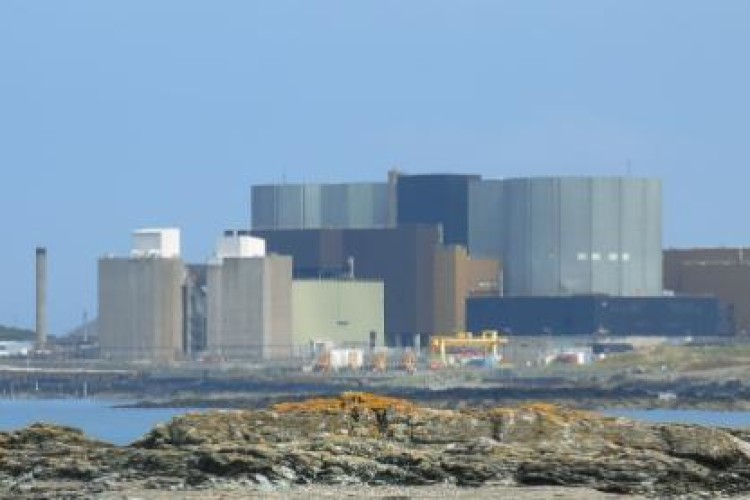 Hitachi said that it plans to build two or three 1300MW advanced boiling water reactor (ABWR) plants at each of Wylfa in Anglesey and Oldbury in Gloucestershire. It is aiming to have the first unit operational by 2025.
Htachi added that it expects to create between 5,000 and 6,000 jobs at each site during the construction phase.
There are four ABWR plants in operation in Japan, all built to time and budget, Hitachi said. Based on past experience some 60% by value of the first UK unit will be spent on locally-sourced materials, personnel and services, with this proportion rising for future units.
Hitachi also voiced a commitment to training and said it would work with local colleges and universities to develop training programmes to "create a strong and permanent base of nuclear skills in the UK that also have a global demand".
Hitachi president Hiroaki Nakanishi said: "Today starts our 100-year commitment to the UK and its vision to achieve a long-term, secure, low-carbon, and affordable energy supply. We look forward to sharing Hitachi's corporate vision and nuclear business policy with the management and employees of Horizon, and working harmoniously with UK companies and stakeholders for the delivery of this vital part of Britain's national infrastructure and the creation of a strong UK nuclear power company."
UK government ministers lined up to welcome Hitachi's commitment to the UK, starting with prime minister David Cameron, who said: "I am determined that Britain competes and thrives in the global race for investment. This is a decades-long, multi-billion pound vote of confidence in the UK, that will contribute vital new infrastructure to power our economy. It will support up to 12,000 jobs during construction and thousands more permanent highly skilled roles once the new power plants are operational, as well as stimulating exciting new industrial investments in the UK's nuclear supply chain. I warmly welcome Hitachi as a major new player in the UK energy sector."


Energy secretary Edward Davey said: "Hitachi bring with them decades of expertise, and are responsible for building some of the most advanced nuclear reactors on time and on budget, so I welcome their commitment to helping build a low carbon secure energy future for the UK. I particularly welcome Hitachi's firm commitment to involve the UK supply chain and local workforce.
"New nuclear isn't only about keeping the lights on and emissions down, it's an industrial strategy with big potential wins. The Nuclear Industry Council I'm announcing today will play a crucial role in this, and I believe there's the potential for the UK to become globally recognised as the go-to place for the next generation of nuclear."
Energy minister John Hayes said: "This was a commercial deal but we have been active in impressing on all interested parties that the UK economy is open and stable and our commitment to new nuclear energy is stronger than ever.
"Next month we will publish our Energy Bill aimed at bringing about crucial reforms of the electricity market to ensure energy security by providing investors like Hitachi with the certainty they need, and to get the best long term deal for the consumer."
The Office for Nuclear Regulation and Environment Agency will be asked to work with Hitachi to explore how to take forward the generic design assessment of the reactor design to provide certainty that it is fit for use in the UK. The design has already been approved by US nuclear authorities.
Got a story? Email news@theconstructionindex.co.uk