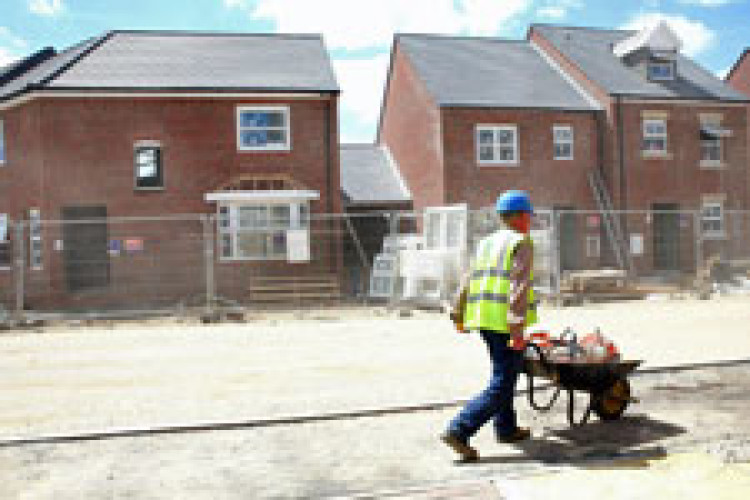 The company made a pre-tax profit of £2m in the financial year to the end of June, compared with a loss of £27m last time.
Home sales were up 45% and turnover increased from £172m to £215m.
Cala's said it had increased sales by opening more sites, with 18 new ones in the past year.
The company's chief executive Alan Brown said: "Housebuilding does tend to be first to emerge when things do improve and we certainly are improving - so we are seeing the first possibility of green shoots and although we're not entirely sure, we're very hopeful and if it is that may be an indication that the market is stabilising a little bit".
Cala said it had increased the number of staff and subcontractors on-site by 86% to 1,170. Administrative jobs take the total workforce to nearer 1,500.
Mr Brown highlighted concerns about a continuing lack of finance for housebuyers.
"There is a significant shortage of mortgage funds which is problematic particularly for first time buyers," he said.
"There has been a slight improvement but there are nowhere near enough loans".
Got a story? Email news@theconstructionindex.co.uk