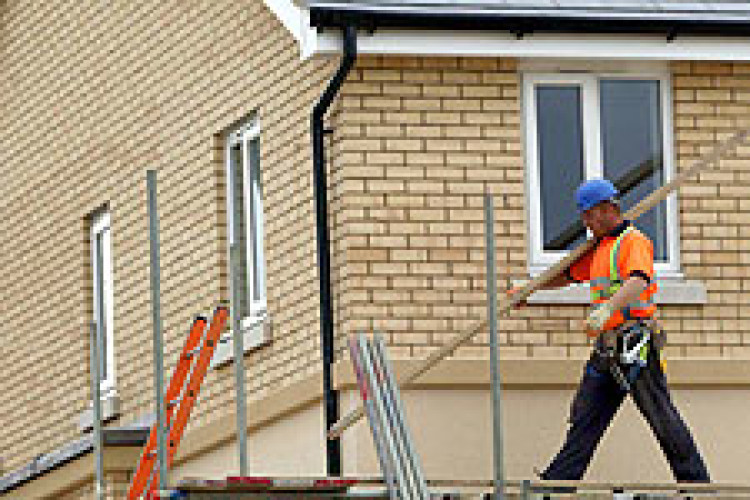 This is the conclusion from a new report, 'Tackling the Housing Crisis', from the Federation of Master Builders (FMB).
The report also reveals that the number of small house builders is at the lowest since 1982 because of escalating costs and regulatory burdens.
Brian Berry, director of external affairs at the FMB said: "For too long the housing problem has been overlooked with the result that a person buying a house on their own now needs to be near the top 10% of earners in the country and this problem is only going to get worse until the Government takes drastic action to revive private house building. While bank lending is a massive problem so is the Government's failure to reduce the burden on house builders that continues to make many developments too expensive to build, especially for small and medium sized enterprises (SMEs).


"We know that there is capacity within our existing communities to create all the new homes we need. Small building companies are often best placed to develop these micro sites and help meet housing demand. However, the average cost of building on such sites is some 70% higher than estate housing which is partly to do with economies of scale but also because of the Government persisting with policies that were designed during the housing boom. The result is that the number of SME building companies is at its lowest point for nearly 30 years.
"We want the Government to consider our report's recommendations to help ease the housing problem. In particular, we want the Government to ensure banks increase lending; review and reduce the financial burdens on house builders; end the current uncertainty in the planning system; and end the policy of gold plating European carbon standards because the longer the Government leaves it to act, the more it will cost to get our housing system right."
Got a story? Email news@theconstructionindex.co.uk