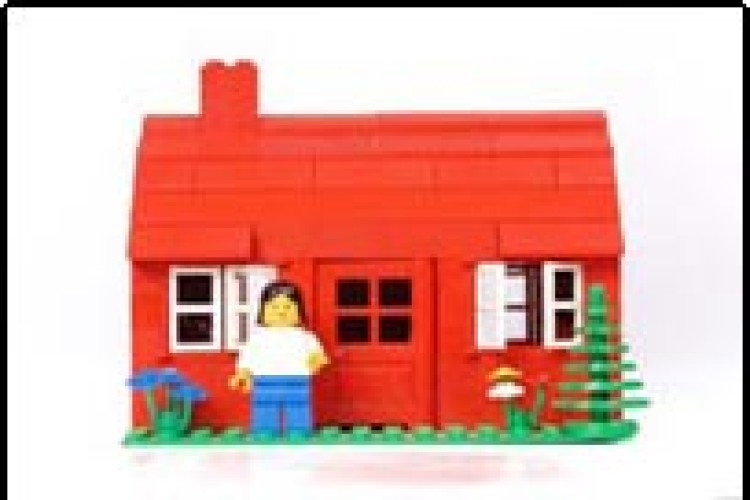 In essence, the policy proposal is to put more pressure on local authorities to develop local plans that clear the way for house-builders, and to push developers to move more quickly from planning permission to site work.
There is also to be a substantial government-led push on prefabricated homes for first-time buyers on public sector land – a so-called accelerated construction programme.
Key to the success of this, however, could be persuading banks and mortgage lenders – and house-buyers, of course – to get over their scepticism about offsite construction and see beyond brick.
With regards to the failure of the planning system, the Department for Communities & Local Government (DCLG) says that 40% of local planning authorities do not have an up-to-date plan that meets the projected growth in households in their area. It is proposing to compel every local authority in England to produce a realistic plan and review it at least every five years. In return, they will be able to raise their planning fees.
Councils and developers will also be expected to use land more efficiently by building high density developments where there is a shortage of land and in locations that are well served by public transport.
In the white paper, called Fixing our broken housing market, the government is also proposing to make it easier for councils to issue completion notices, shortening the timescales to require developers to start building within two years, not three, when planning permission is granted.
It also wants to "diversify the housing market, opening it up to smaller builders and those who embrace innovative and efficient methods".
Despite much pre-publication briefing about how the greenbelt was sacrosanct, in fact the white paper says that new rules will be set out to guide local authorities on how to encroach onto the green belt – specifically, it says: "Greenbelt boundaries should be amended only in exceptional circumstances when local authorities can demonstrate that they have fully examined all other reasonable options for meeting their identified housing requirements."
The accelerated construction programme will "help diversify the house-building sector and see homes built quickly by partnering with small and medium-sized builders, contractors and others to build out surplus public sector land", the white paper says.
It says that erecting 'up to' 15,000 prefabs on public sector sites by 2020 will "catalyse changes in the wider housing market, through supporting offsite manufacturing techniques and increasing the number of participants in house-building".
The Homes & Communities Agency will be relaunched in the summer as Homes England to get more involved in the market – "getting homes built directly on public sector land, encouraging more competition and embracing partnerships".
The government is offering to partner directly with "innovative" private sector companies. It says: "Through sharing risk and reward, we will lower developer risk and help overcome issues with access to finance and build out sites up to twice the rate a large developer might. We will also support the development of modern methods of construction, generating the confidence for the private sector to invest in new capacity. In doing so, we will aim to bring forward as many genuinely additional homes as possible."
The white paper recognises that offsite construction has so far generally been limited to chain hotels, purpose built student accommodation and schools rather than anywhere that anyone actually chooses to live.

But the government does not see market demand as an issue; first time buyers and renters on a budget will take anything they can afford, seems to be the logic…
A chapter on modernising the house-building industry states: "The [offsite] industry has the potential to expand significantly, but a lack of demand from house-builders means that large firms tend to focus on manufacturing hotels, student accommodation and schools. Firms have told us that the most significant barrier to growth is the lack of a pipeline. A forward view of future orders and more information about the land available for development would allow them to secure investment to scale up production. International evidence suggests that as production increases the cost per unit falls.  Scaling up production would allow industry to explore and deliver efficiencies, driving down costs. In turn this will encourage more builders to use these methods as it becomes economically sensible for them to do so."
There also appears to be a lack of support from mortgage lenders for prefabs, according to a report in trade paper Mortgage Introducer last week. Simon Read, managing director of Magellan Homeloans, was quoted saying: "The challenge is whether they're going to be standing in 25 years; and until you've gone through 25 years you just don't know. Workmanship is an issue because it's all well and good saying it's created in a workshop and fitted on site but if the person on site doesn't put the right amount of screws in, or insulate or put the cladding on right you end up with a house that rots on the inside and you don't know it's happened until it falls down."
He added: "We have talked to surveyors who said the problem with timber frames is if they're not done right and you get a fire it's gone in two years. That's frightening; that's what our asset is based on."
To counter the prevalence of such sentiment, DCLG plans to set up a working group "encouraging industry and lenders to develop a stronger set of core data to measure the use and performance of different technologies to encourage good decision-making".
By implication, lenders are currently guilty of bad decision making and need educating.
Responding to the white paper, Andrew Carpenter, chief executive of the Structural Timber Association, said that offsite timber construction was the only way to reach the government's target of one million new homes by 2020. "We welcome the government's commitment to act as a catalyst for change in the wider housing market, through supporting offsite manufacturing techniques," he said.
He added: "Offsite manufactured structural timber systems have advanced greatly in recent years and can offer house-builders cost, programme and performance assurances. Structural timber solutions outweigh other sectors in regards to volume of materials – the sector is quick to respond and can add capacity at a relatively rapid rate to meet demand. Shortages in other traditional construction materials will continue to encourage larger builders and specifiers to look to alternatives.
"Innovation in the structural timber product range has broadened the appeal – the industry is no longer defined simply by the supply of timber frame kits and panelised solutions. It is driven by intelligent and integrated construction solutions, such as closed panel timber frame, structural insulated panel systems and volumetric modular options. Manufacture in well managed factory conditions, with stringent controls in place, minimises waste and optimises both quality and productivity.
"As the government pledge support for small and medium size developers, as well as initiatives for self and custom builders, in theory there is a lot of positive content in this white paper. Making the planning system more accessible and releasing land that is currently in public sector ownership, will certainly have an impact but only time will tell how it works in practice."
"Our housing market is broken," communities secretary Sajid Javid told the House of Commons.  "The symptoms of this broken market are being felt by real people in every community. It's one of the biggest barriers to social progress this country faces. But its root cause is simple. For far too long, we have not built enough houses.
"To meet demand, we have to deliver between 225,000 and 275,000 homes every year. In short, we have to build more of the right houses in the right places. And we have to start right now. Today's white paper sets out how we will go about doing so."
You can respond to the consultation paper at https://www.surveymonkey.co.uk/r/QLLWWSS
Got a story? Email news@theconstructionindex.co.uk