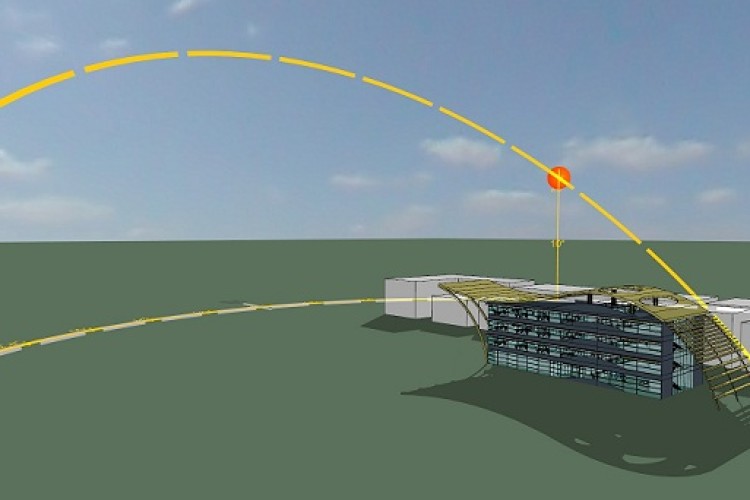 The Daikin VRV Systems Plug-in is fully integrated with the IES Virtual Environment 2012 (IES VE 2012) and delivers advanced modelling capability for heat pump and heat recovery VRV systems, which was previously unavailable.
Dr Craig Wheatley, Director at IES commented: "Enabling customers to get this kind of detailed manufacturer's data within the VE has been a big driver, especially as technologies become more integrated. By partnering with Daikin we've been able to do the hard work for customers, which will help them understand and use such innovative solutions to the full."
Daikin's heat recovery Variable Refrigerant Volume (VRV) systems can achieve some of the highest efficiency levels in the industry (more than 10), offering a significant step towards the goal of zero heat rejection, making these systems the champions of energy efficiency.
The software allows architects and engineers to accurately predict an entire system's efficiency in-situ from the outset of a project, helping to ensure that systems meet today's tough energy efficiency legislation and Building Regulations, while reducing the risk of over-specification and helping to control project costs.
The IES plug-in covers the entire Daikin VRV range, including all 2-pipe and 3-pipe options. It is able to make hundreds of thousands of individual calculations during analysis and can be used throughout projects, from planning through concept, schematic and detailed design, through to commissioning and operation.
Full thermal dynamic simulations give annual loads, power input and efficiencies, which can then be used to demonstrate system efficiencies in compliance with Part L of the UK Building Regulations. Alternative configurations can also be assessed to give system designers more flexibility and allowing them to easily evaluate the best option to maximise energy efficiency and lower building energy use.
Increased simulation accuracy often reveals that systems are far more efficient in operation than predicted by the generic National Calculation Method, with some initial simulations showing genuine system efficiencies reaching up to 9.1. This means systems can be tailored to a building's needs, while meeting all regulatory requirements and leading to potential cost savings.
Users will also benefit from automatic sizing of the VRV system and selection of the correct indoor and outdoor units based on the building's heating and cooling loads.
The Daikin plug-in is free, requiring IESVE 2012 modules ModelIT, ApacheSim, ApacheCalc and/or ApacheLoads. However training is required to ensure the best VRV system is chosen and is installed correctly.

As an IES Accredited Training Partner, Daikin will be running training sessions in customers' offices and in training centres across the country. Once completed, trained users will simply be able to download the plug-in from Daikin's website.
Key features:
Ability to simulate and compare different systems to choose the best product
Simulation of on-site performance based on climate data (as VRV system performance is weather-dependent)
Analysis generates realistic power input calculations for the whole year using detailed Daikin manufacturer's data
Complete control over all system specification details, including auto-sizing of equipment and pipe lengths.
Both ASHRAE and CIBSE loads methods available
Ability to export VRV equipment details to Excel for review.
The partnership between IES and Daikin UK to create this plug-in is just one example of the bespoke manufacturing capabilities IES is now offering as part of its Sustainability Hub.
Got a story? Email news@theconstructionindex.co.uk