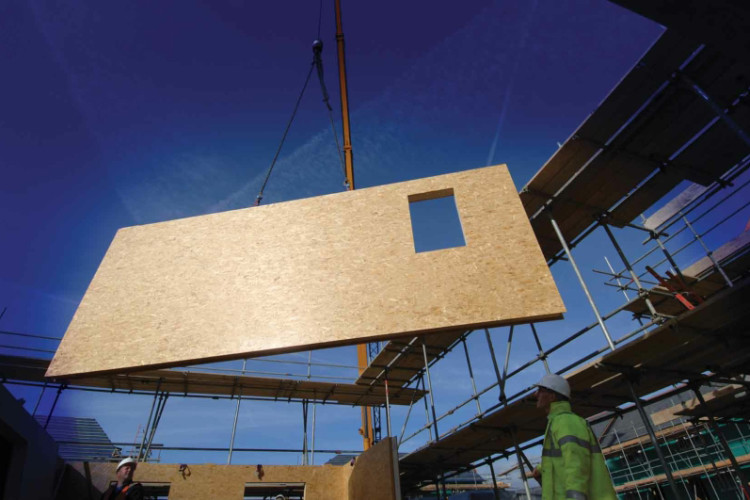 Contractors G F Tomlinson Building Ltd tasked Innovaré with manufacturing their innovative i-SIP panels off-site to a thickness of 162mm and up to four metres in height.  The panels will be factory fitted with Tyvek foil face breather membrane and will be constructed by elevation around a steel frame to create the building's external walls.
"The speed of installation and thermal performance advantages offered by Innovaré's  i-SIP infill system were among the many reasons we specified the product for this particular project" comments Ian Dalby, Project Manager at G F Tomlinson Building Ltd. "The University of Nottingham has been ranked as Europe's greenest higher education establishment, and the environmental benefits Innovaré's panels offer meant that the long term sustainability of the building can be guaranteed, helping the University to sustain its green credentials."
The use of Innovaré's i-SIP panels will ensure that the new development has very low thermal heat loss coefficients (U-values) of 0.15 W/m2K, providing the research team housed within the building with an energy efficient, air-tight workspace that conforms to modern sustainability targets.  

Andrew Orriss, Managing Director of Innovaré Systems, commented: "We are delighted to be working alongside G F Tomlinson Building Ltd at Europe's greenest university.  The specification of i-SIPs for this development further underlines the environmental benefits of the product, not just in reducing energy costs through thermal retention, but also through the off-site engineering and fabrication using a planned process which helps improve on-site efficiency.
"I am confident that this will be a great success and the first of many projects of this standard that we undertake, whilst encouraging others to examine their projects and find ways to hit new sustainability targets."
The Institute of Mental Health is a partnership between the University of Nottingham and Nottinghamshire Healthcare NHS Trust.  The new building is due for completion in April 2012. 
Got a story? Email news@theconstructionindex.co.uk