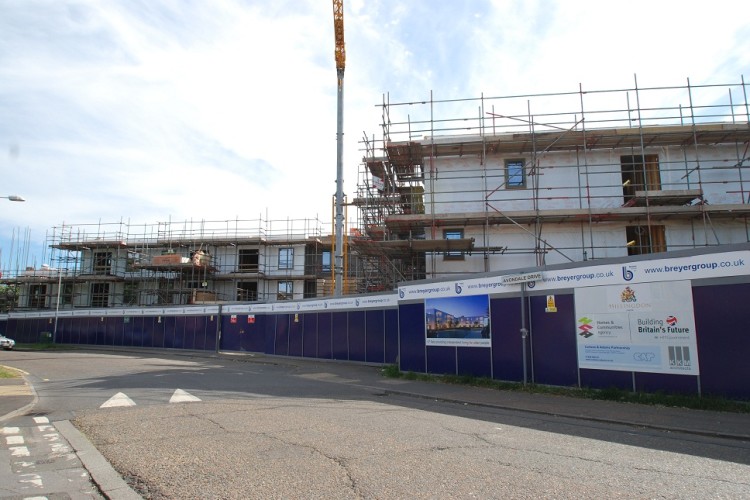 As part of an ongoing commitment by Hillingdon Council to provide sustainable social housing to the borough, the new multi-million pound project sees the construction of 47 Extra Care units contained within one building, which will also house multiple community areas and staff accommodation.
Innovaré Systems' i-SIPs were specified for the project due to their ability to retain thermal insulation, cutting the costs of energy bills and complying with Code Level 5. The new building's external walls consist of 162mm structural insulation panels (SIP), which provide enhanced insulation and air tightness, maximising the benefit of the micro-renewable energy source and making it extremely cost efficient to maintain.
Linda Sanders, Director of Social Care, Health & Housing at Hillingdon Council said: "We have worked hard to ensure that our commitment to sustainable building continues to be the driving force as we roll out our building programme across the borough. By utilising SIPs on this particular project, we have created a building for the future that conforms to government standards on energy efficiency."
Andrew Orriss, Managing Director of Innovaré Systems, commented:  "Achieving Code Level 5 with help from Nrgconsulting.org for an assisted living accommodation building is a tremendous feat and is testament to Hillingdon Council's commitment to sustainable social housing.

"With energy costs set to rise this year and potentially double in the next 10 years, utilising Innovaré's i-SIP system to keep the building comfortably warm for residents was a high priority from the start of the project."
The unique building was carefully designed to conform with the Code for Sustainable Housing with help from nrgconsulting.org, and features green credentials such as a 'living' wall and PV solar panels on its roof, which were provided by Breyer's own in-house PV company, Solarbright.
Andrew adds: "One of many benefits of using i-SIPs is that they can help reduce heating costs which can be a huge drain on vital funds for assisted accommodation. Our work with Jason Brennan, Senior Design & Build Manager at the Breyer Group on this project is further proof of the flexibility and the benefits SIPs can offer in new-builds."
Got a story? Email news@theconstructionindex.co.uk