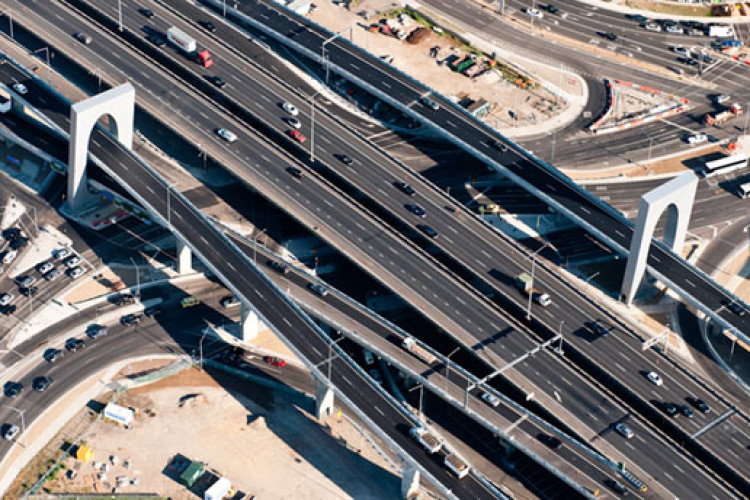 Final results for the year to the end of March show that the order book of £362.8m is up from £312.3m in 2011. The company said that it also has a strong pipeline of opportunities.
Hyder now employs 3,774 people, an increase of 2.1% on the previous year. Headcount in the Middle East has increased by 8.2% as its workload there has grown, offset by a reduction in numbers in the challenging UK market. 
"The large proportion of our revenues and profits earned overseas has enabled the group to perform well in mixed market conditions," said chairman Sir Alan Thomas. "Hyder's strong order book, balance sheet and prospective opportunities give us confidence for the year ahead."
The company is looking to expand both organically and through strategic acquisitions. It ompleted three acquisitions during the year at a net cost of £2.5m; ESR Technology, a specialist energy, water and space consultant operating in the UK and Abu Dhabi; SAK infrastructure consultants in Saudi Arabia; and GW Engineers, a resources consultancy in Australia.
The boost to the order book came from key contract awards in the second half year. Approximately 60% of the current year's forecast revenue is in the order book.
Revenue amounted to £277.3m (2011: £290.3m) while net revenue, after deduction of sub-consultant costs, was £241.8m (2011: £251.4m).

Adjusted operating profit was £21.0m (2011: £20.3m), after absorbing £1.5m of redundancy costs (2011: £2.9m), and after foreign currency translation gains of £0.9m.
The adjusted net operating profit margin grew to 8.7% (2011: 8.1%).
Asia-Pacific regional revenues were £112.2m (2011: £114.0m) and adjusted operating profits were £14.7m (£14.4m). In Australia, Hyder new highway and rail contracts and continued work on a number of alliance contracts. Its commercial property division completed work on the Sydney Centrepoint development which was opened during the year; market conditions remain subdued and competitive. In China and Vietnam we have invested in growing our geographical and market presence, including the opening of a new office in Chongqing, China.
European revenue was £101.2m (2011: £110.8m) and adjusted operating profits were £5.5m. In the UK it has grown its rail business in a competitive market and has been appointed designer on London Bridge station, undertaken further work for Crossrail, and implemented platform extension works for Network Rail. The highways market has been particularly challenging with lower workload. More recently its has won a number of projects with the Highways Agency under framework agreements. Results in the utilities sector have improved as workload has built up during the AMP5 programme. In Germany results are ahead of last year, with Ingenieur Consult, and our industrial property business performing ahead of expectations.
Revenue in the Middle East was £63.8m (2011: £65.5m); adjusted operating profits increased by 50.0% to £3.9m (2011: £2.6m). Hyder reported that results have improved as work begins on new contracts and our investment in key clients comes to fruition. In Qatar, it secured important projects with Ashghal, Kahramaa and Qatar Metro as part of the country's 2030 infrastructure development goals and in preparation for the 2022 FIFA World Cup. In Saudi Arabia, it completed the acquisition of SAK and has seen the benefits from this increased presence through the recent award of a three year advisory commission from Jeddah Municipality. 
Got a story? Email news@theconstructionindex.co.uk