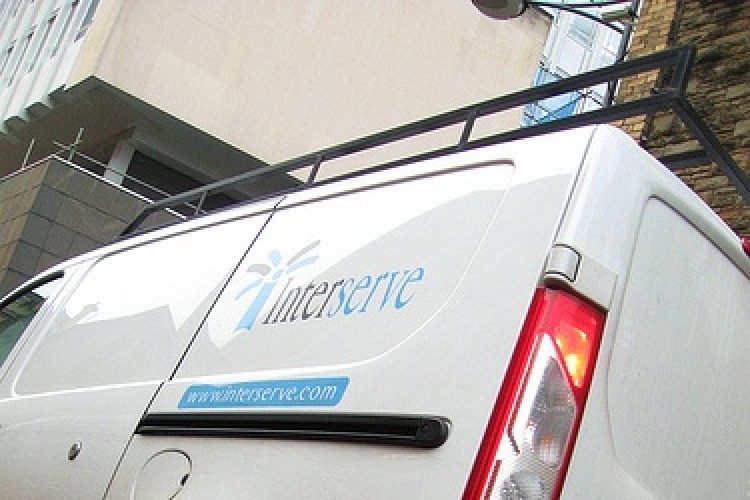 Interserve will provide building maintenance services, as well as security, catering and front desk reception services for
Known as the 'Affiliate Cluster', the account covers the Cabinet Office, the Department for International Development (DFID), the Food Standards Agency (FSA), the Government Actuary's Department (GAD), the Health & Safety Executive (HSE) and the Office for Standards in Education (Ofsted). It is the first time that all six departments' facilities management services will be handled by a single provider.
The contract was awarded through the Crown Commercial Services (CCS) framework agreement for facilities management services.

Interserve already looks after the Home Office (HO), the Foreign & Commonwealth Office (FCO), the Department for Environment, Food & Rural Affairs (DEFRA) and the Health & Safety Laboratory in Buxton (HSL).
Interserve chief executive Adrian Ringrose said: "We have excellent relationships in central government and are very pleased to be expanding this partnership into new departments. We feel that our extensive experience of delivering diverse, complex facilities management services for government makes us the ideal partner for this combined contract. Ahead of the start of this contract we are focusing on the training and development of our people, to ensure we continue to provide the highest standard of customer service."
Civil Service chief executive John Manzoni said: "Bringing the support services together under a single overarching account will deliver significant benefits for each department and for the government as a whole. Thanks to the efficiencies that our partnership with Interserve will deliver, we will achieve consistent service level across the estate whilst bringing savings; ensuring we are delivering real value to taxpayers."
Got a story? Email news@theconstructionindex.co.uk