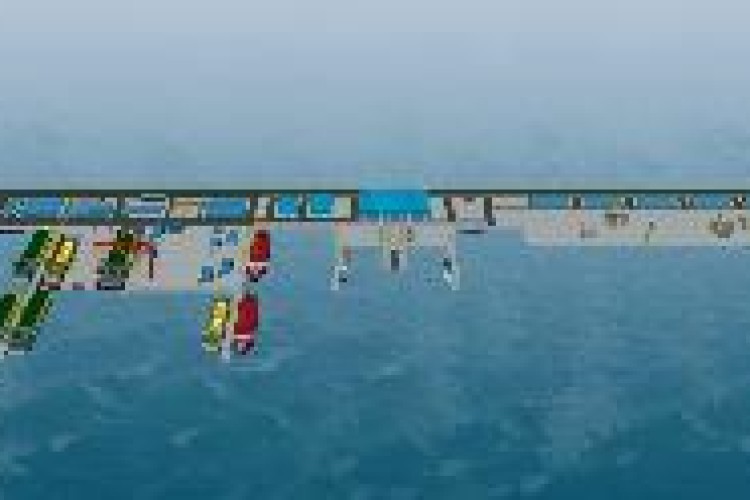 Both contracts are through Interserve's associate company, Gulf Contracting (GCC), and are at Ras Laffan - one for JGC and the other for Nakilat.
JGC is building the gas-processing facilities for the major Barzan onshore project, which is managed by RasGas. GCC will construct office and administration buildings and associated infrastructure for JGC, and will provide temporary accommodation, in two projects worth approximately £60 million together. The Barzan facility is being completed in three phases, the first of which is due to come on stream in 2014. It will process 1.4bn cubic feet of gas a day which, together with the facility's other petrochemical products, will be equivalent to a daily output of more than 300,000 barrels of oil.

For long-term client Nakilat, GCC has been awarded work worth about £10 million as part of the continuing development of the dry docks and associated marine support infrastructure for Nakilat's LNG tanker fleet. This will include substructure work and the construction of a substation, a production-support facility and storage. GCC recently received a health and safety award for achieving 11 million man-hours on the Nakilat site without a lost-time incident since work started in 2009. 
"These projects demonstrate that, for companies which have the necessary experience and local knowledge, Qatar continues to be at the forefront of growth in the Middle East," said Interserve chief executive Adrian Ringrose. "Barzan will be one of the country's main developments over the coming years, and our involvement at this stage positions us well for future work. And this latest contract with Nakilat represents the continuation of a successful relationship that stretches over several years, and brings the total value of work we shall have undertaken on its behalf to nearly £100 million."
Got a story? Email news@theconstructionindex.co.uk