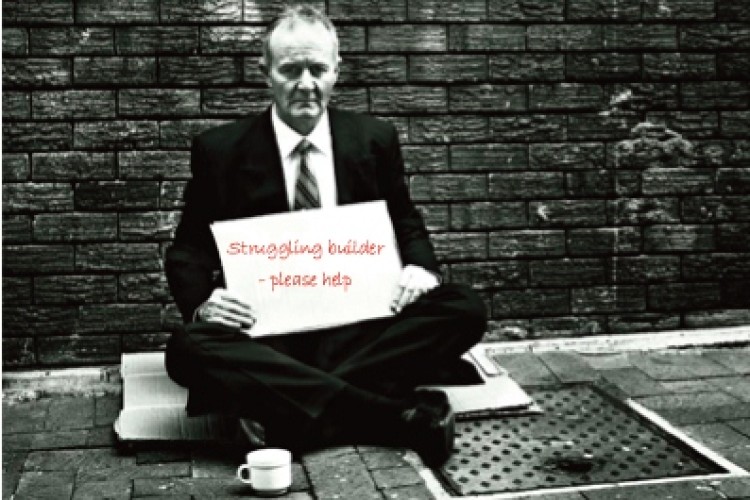 The Office of National Statistics (ONS) has revised its data for construction output in the first quarter of 2012, saying now that it fell 4.8% on the previous quarter and not the mere 3% it reckoned in its preliminary estimates last month.
Year on year, the total volume of construction output in the first quarter of 2012 fell by 3.7% compared with the same quarter in 2011
The revised figures, (constant prices, seasonally adjusted) show that thevolume of all new work fell by 6.9% compared with Q4 2011 and repair and maintenance fell by 0.4%.
The volume of all new work fell by 5.6% compared with Q1 2011 while repair and maintenance was flat.
Quarter on quarter volume reductions were seen in six out of the nine sectors. Infrastructure showed the largest decrease of 15.9%, which might be considered surprising, given the bullishness of the recent workload survey of the Civil Engineering Contractors Association.
The revised ONS data comes out on the same day that the Royal Institution of Chartered Surveyors published its members workload survey showing rising workload and optimism.
There were also positive signs earlier this week in the Construction Trade Survey for Q1 2012.

Commenting on the latest ONS figures, Construction Products Association economics director Noble Francis said: "The construction industry is now firmly back in recession and, although there are some areas of growth, such as private housing, the overall picture shows an industry clearly suffering from the effects of public sector cuts. Public housing output fell 11% during the first quarter of 2012 and public non-housing, which covers education and health, fell 7% in Q1. Equally worrying, although government expected that the private sector would fill the void, the Q1 figures show that this was not the case. Construction output in the private sector also contracted in Q1, suffering from poor confidence and lack of lending. Private commercial, the largest construction sector, fell by 7.1% in Q1.
"The fall in construction during Q1 is greater than ONS estimated for GDP just a few weeks ago and it is clear that this will have a negative impact upon Q1 GDP, making the recession significantly worse than initially expected. Unless confidence and lending improves significantly, private sector construction will remain subdued and the effects of further public sector cuts are likely to ensure that construction has a negative impact on the wider economy over the next 12 months."
Simon Rawlinson, head of strategic research & insight at quantity surveying firm EC Harris, said: "The ONS construction output statistics for Q1 2012 show, by any stretch, a shocking performance, but I don't think we should press the panic button just yet. We always knew that output for 2012 was going to fall, with past new order data showing the signs well in advance.  What is particularly unusual is for infrastructure to have fallen by so much. It had a terrible couple of months in January and February. Infrastructure is traditionally a very bumpy industry, so I think the fall is a short term dip rather than a long term trend due to the large backlog of infrastructure orders. Elsewhere, housing looks to be holding up but public and industrial are not doing well as expected.  Commercial is also not faring at the rate it needs to be.
"What this tells us is that the second GDP reading will be difficult, but I would expect some rebound in Q2 and Q3 thanks to infrastructure picking up again. We also need to see improved confidence and demand in housing, and for commerical to come back on track. These figures show that the industry cannot rely on infrastructure work alone. We need the other sectors to improve if we are to get back into growth."
Got a story? Email news@theconstructionindex.co.uk