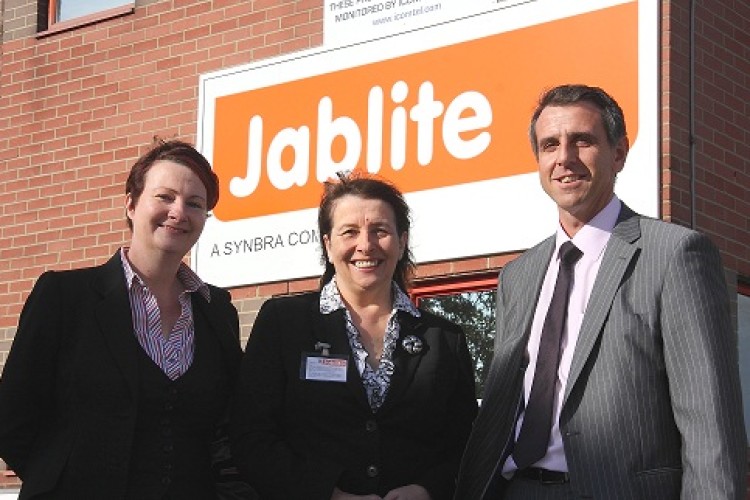 On 21st October 2011, Teresa visited Jablite at its Belvedere site, she commented: "Jablite is a fantastic example of an innovative green company and I was delighted to be shown round their Belvedere site in my constituency.
"The insulation they manufacture could have a positive impact on the quality of our housing stock and help to reduce carbon emissions and energy bills. That's why I've decided to nominate their product for the Associate Parliamentary Manufacturing Group's 'Made in Britain' competition.
"Jablite Dynamic Insulation has already been recognised by the International Green Awards, and I hope they will be just as successful in the 'Made in Britain' competition."
For Jablite, this announcement is a huge source of pride as Richard Lee, Managing Director, explains: "We have been working hard to innovate and develop new products; it takes commitment and tenacity from everyone in Jablite to create exciting new products like Jablite Dynamic Insulation.

"So, we are all really pleased that Teresa took the time to come and visit us and that she picked Jablite Dynamic Insulation as her nomination for the 'Made by Britain' campaign. 
"We are not a huge company with large R&D budgets, but we have a great team of people and that is what really sets us apart, we are full of ideas and enthusiasm. I am sure Jablite Dynamic Insulation will be the first of many product innovations that we will be bringing into the marketplace", concludes Richard.
In July, Vince Cable launched the 'Made by Britain' campaign. All MPs were asked to nominate a product made in their constituency to promote British manufacturing excellence.
Made by Britain' is being billed as a virtual Crystal Palace - recalling the Great Exhibition of 1851 that celebrated Victorian Britain's industrial triumphs.  Instead of filling giant exhibition halls, the selected products will be displayed online, via an interactive map.
Got a story? Email news@theconstructionindex.co.uk