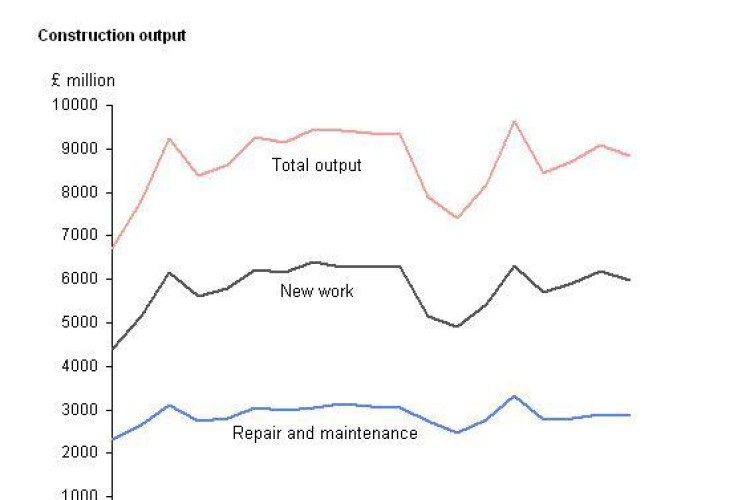 The fall in total volume of construction output uses constant price figures, not seasonally adjusted. Output fell by 3.3% compared with July 2010.
The latest statistics compare the total output volume for the three months from May to July with that of the same three months one year ago, in constant prices, not seasonally adjusted.
New work fell by 0.4% and repair and maintenance fell by 3.4%. 
The largest increase was 7.1% was for new infrastructure work. Private industrial new work showed the largest fall of 13.4%. Public housing repair and maintenance fell by 9.8%.
The Q2 2011/Q1 2011 growth in the constant price, seasonally adjusted series has increased from 0.5 per cent to 1.1%. This increase is due to the receipt of new deflator information, seasonal adjustment and additional data returned by businesses.
Got a story? Email news@theconstructionindex.co.uk