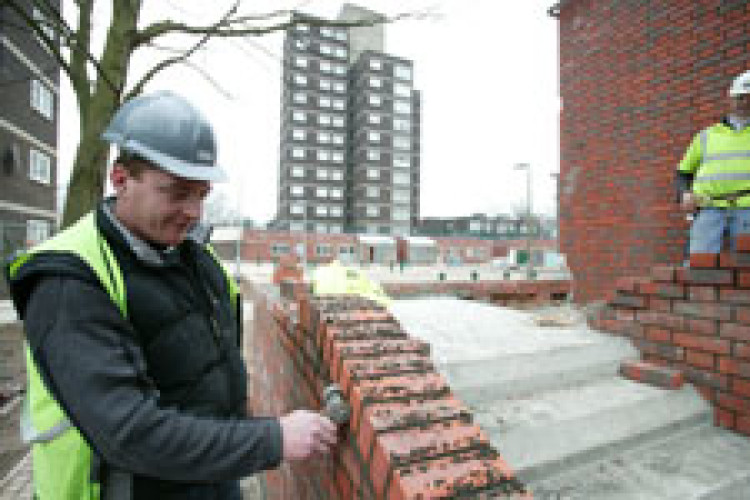 The figures released by the Homes and Communities Agency show the number of new homes being built in England each year is failing to keep pace with the number of new households being created, currently running at 230,000 a year.
Work began on 56 new affordable homes in London, 22 in the north-east, Yorkshire and the Humber, and none at all in the north-west between April and September.
More than 13,000 affordable homes were started during the same period in 2010, including 4,000 in London.
The puny number of social housing starts are partly due to delays caused by protracted contract negotiations between local authorities and the government.
Gill Payne, director at the National Housing Federation, which represents housing associations, said: "Earlier this year the government introduced a radically different model for funding the building of new affordable homes, which significantly reduced grant rates.
"Given the added financial risk housing associations are taking on under the new system, it has understandably taken several months for contracts to be negotiated and agreed with the government. The vast majority of contracts have now been signed. Housing associations are still set to deliver 170,000 affordable homes over the next three years – despite the tough economic conditions and the fact the government has slashed funding by 63%."
Earlier this week, the coalition government launched Get Britain Building, a scheme to boost the number of homes built, including social housing. 
Got a story? Email news@theconstructionindex.co.uk