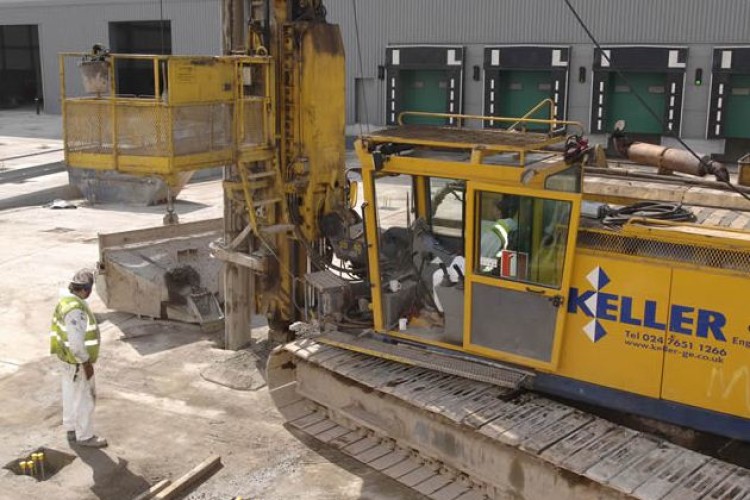 Keller made revenues of £545.5m in the six months to 30 June 2011, up from £496.9m in the same period last year.
Operating profit was £6.4m (2010: £13.7m) and pre-tax profit was £3.4m (2010: £11.3m).
The UK business reported revenue of £22.7m (2010: £28.1m) and an operating loss of £2.0m (2010: loss of £0.1m).     
Chairman Roy Franklin said: "As we expected, the UK business had a difficult first half.   However, the second quarter showed an improvement on the first three months, following the merger of our equipment yards and a further reduction in headcount. The performance of the UK business is expected to improve further in the second half of the year, as some of the transport infrastructure projects in which it will be involved get underway.
"The business was recently awarded a £37m contract for grouting works that form part of the £700m Victoria Underground Station upgrade.   Keller will undertake the installation of over 2,400 jet grout columns, which will allow approximately 400m of new tunnels to be excavated to connect the new (North) and existing (South) ticket halls. Works will start in late 2011 and are scheduled for completion early in 2014."

Mr Franklin added: "Our businesses in the Middle East and North Africa were severely disrupted by the 'Arab Spring', which brought many projects to a halt and resulted in a loss from the region in the first six months of the year.  Whilst we do not expect a substantial improvement in trading in those countries most impacted by the geopolitical unrest until confidence in a stable political environment is restored, prospects for the second half across the region as a whole are more encouraging. Overall, our key markets in Asia remained strong in the first half of the year and our companies there continued to perform well.   In Singapore and Malaysia, activity levels were high, with our businesses working on a wide range of industrial and infrastructure projects."
Revenue in Australia was up a third to £107.7m. Operating profit was £3.5m, down from £8.0m in the first half of 2010 due to the impact of the floods in Queensland.
Another key growth market for Keller is India, where projects include the Bangalore Metro. Keller is installing 2,000 ground anchors as part of the metro upgrade and extension project.   Also, following the introduction of bored piling last year, it has started work on a major piling contract for a new power plant in Andhra Pradesh.
Keller has also appointed David Savage as a non-executive director. He was previously chief operating officer of Australian construction group Leighton with responsibility for international businesses in Malaysia, Singapore, Indonesia, Sri Lanka, Brunei and India. Prior to that, he held a number of senior roles within the Leighton Group, including managing director of Al Habtoor Leighton Group, one of the largest contractors in the Middle East and North Africa.
Got a story? Email news@theconstructionindex.co.uk