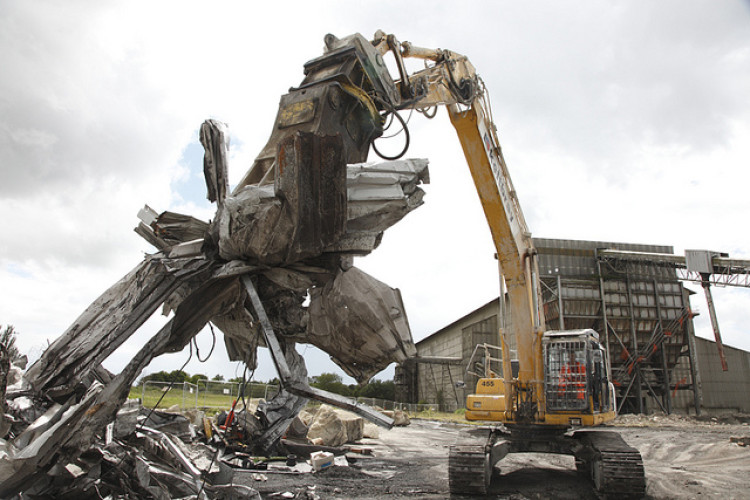 Barrington was one of only around a dozen remaining cement plants in the UK until it was mothballed in November 2008. When Cemex decided to close it permanently, it called in Keltbray to undertake the first stage of a phased demolition of the facility.
The part-demolition is due to be completed in October and expected to yield around 200 tonnes of metal, including steel and copper, for processing and recycling.
Keltbray was awarded the Barrington contract on the back of its demolition of Cemex's Southam cement plant in Warwickshire earlier this year. "Keltbray spent nearly 18,000 man hours on site, and we were delighted that the job was completed without a single health or safety related incident," said Cemex UK senior projects manager Colin Mousley.
Keltbray secured the 16-week contract at Barrington to carry out asbestos removal and disposal, the removal of hazardous wastes and part-demolition of three key areas of the plant, including part of the cement kiln and building, the precipitators, coal handling plant and tippler buildings.
Most of Keltbray's team at Southam have moved over to the Barrington job. "This means we're able to build on the experience we gained in Warwickshire, and extend the good working relationship we had established with Cemex," said Keltbray's project manager Kenny Fisher.
As with the Southam contract, Keltbray has developed a model for sharing the commercial recovery benefits with Cemex.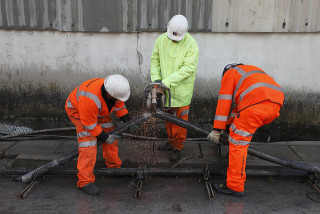 Got a story? Email news@theconstructionindex.co.uk