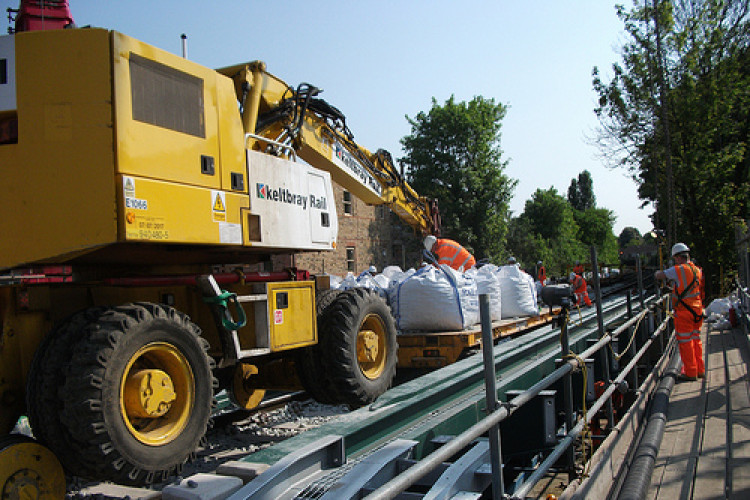 Operating profits for the specialist contractor remained slender, however, rising to £420,000.
Owner and group chief executive Brendan Kerr said: "Despite the prolonged, weak economic climate we are currently operating in, Keltbray is experiencing significant growth, and has started to reap the benefits of an assertive diversification strategy and extended geographical reach. From being a demolition and civils focused business in the southeast, Keltbray is emerging into a turnkey specialist business, which provides integrated services to meet the needs of diverse and complex contracts in the areas of demolition and civil engineering, rail and environmental materials management nationwide."
Keltbray, which has around 800 employees across the business, set out in 2009 on a strategy to expand in rail, nuclear and waste management. The company's rail operations which cover engineering, electrification, track, plant hire and signalling, increased turnover by 67% in 2011. Earlier this year Keltbray secured a £46m contract to provide power supply upgrade for Network Rail on the West Coast Main Line.

Keltbray's demolition and civils operations, which include demolition, specialist civil engineering and groundworks, piling, asbestos handling, haulage and plant hire, increased its turnover by 20% during 2011. Key to this development is the company's joint venture, the Doosan Keltbray Consortium, which has been awarded several deplanting and asbestos removal contracts at Bradwell Power Station, as part of the five-year demolition framework contract set up by Magnox, which operates 10 nuclear sites throughout the country.
Keltbray's environmental materials management businesses, which last year saw the acquisition of Golf Environmental, has extended Keltbray's recycling and material management offering, and is improving recovery levels, reducing waste and diverting it from landfill. The company is now well into a four-year contract of providing up to 100,000 tonnes per annum of reclaimed soil for a new 18-hole golf course at the Ageas Bowl County Cricket Ground (formerly known as the Rose Bowl) in Hampshire, and recently secured planning to construct a new practice facility for Chipping Norton Golf Club.
Despite the uncertain economic outlook, finance director John Keehan is optimistic about the year ahead: "We are in a great position to further bolster growth in the rail, nuclear and environmental sectors, which are amongst the few construction market segments that look strong in the short to medium term. We will also continue our strategy of building on our core strengths in demolition and civil engineering."
Got a story? Email news@theconstructionindex.co.uk