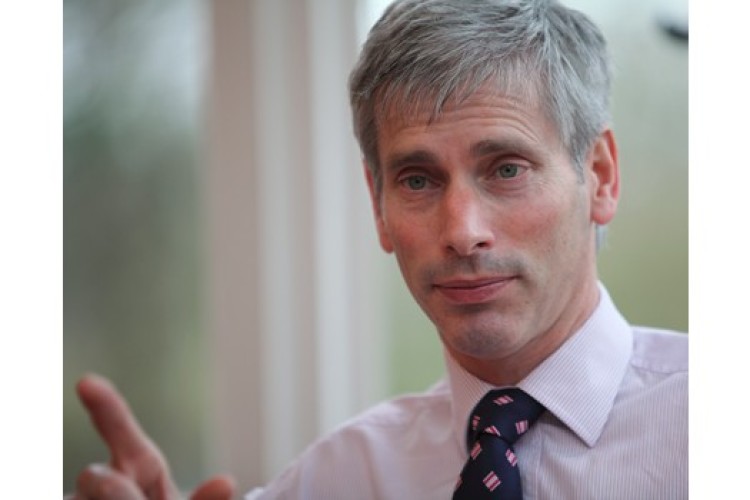 Preliminary results for the year to 30 June 2012, reported this morning, show that total revenue at Kier Group was down 5% at £2,069m (2011: £2,179m) but underlying pre-tax profits were up 2% to £70.0m (2011: £68.9m).
Revenue in Construction was 4% lower than last year, at £1,383m (2011: £1,445m). Operating profit decreased to £35.2m (2011: £39.3m) and the operating margin shrank from 2.7% to 2.5%. Further pressure on margins is expected this year.
Revenue from the Services division was down 8% at £445m(2011: £484m) due to public spending cuts, but the operating margin held steady at 4.5%.
Revenue from Kier Property was down 4% at £241m from property(2011: £250m), although operating profit was up 44% at £22.0m (2011: £15.3m).
Net cash stands at £129m (2011: £165m) after investment of £50m during the year.
Chief executive Paul Sheffield said that the Construction division had seen "a significant change in the balance of its work with a greater proportion of more specialist major civil engineering and infrastructure opportunities".

The energy sector remains a key focus for the company. In December 2011, it was awarded the £100m+ contract, in joint venture, by EDF Energy to carry out site preparation works at the Hinkley Point C nuclear power station project in Somerset. The £50m contract to build an energy-from-waste plant in Plymouth for MVV and South Devon Waste Partnership, awarded in 2011, is now under way having received all the necessary approvals. It is also preferred bidder for a new £45m waste treatment facility at Wakefield where financial close is expected in the second half of 2012.
On international activities, Mr Sheffield said:  "We are increasing our activities outside the UK, building upon our reputation and experience in the Caribbean, Hong Kong and the Middle East. All these growing markets have challenging entry levels and Kier is one of only a few companies with the resources - human, technical and financial - to gain access to these opportunities."
Of the group's overall performance, he commented: "Kier is responding well in the current market and has achieved another solid set of results for the year. Our underlying pre-tax profit, earnings per share and full-year dividend are all ahead of last year, with strong order books for Construction and Services and cash at healthy levels after considerable investment during the year. This has been achieved in tough markets and over the last few years we have focused on strategies that are now helping to protect us from the worst of those external pressures.
"Trading conditions will remain demanding in our core markets for some time. However, the business has proven to be resilient and we will maintain a focus on the market sectors which we believe have the greatest growth potential, continuing to invest and redeploy our resources to progress our strategy.
"Our strong balance sheet, focused approach to cost control and track record of delivery across all our sectors gives us the confidence to invest in the long-term growth of the business and to continue to provide high quality, innovative solutions to our customers."
Got a story? Email news@theconstructionindex.co.uk