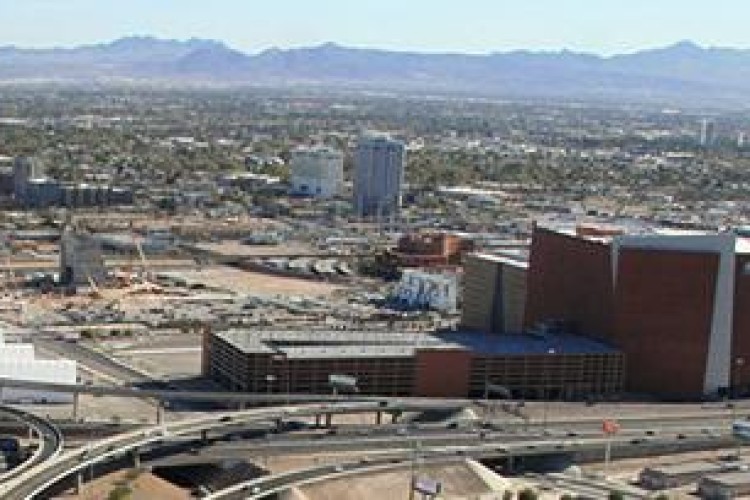 The best value bid was determined by a combination of technical components and total cost. Kiewit had both the highest technical score and lowest price with a US$559.4m bid that was 5% below the runner-up, Neon Mobility Constructors, a joint-venture between Granite Construction and Skanska USA Civil West. Las Vegas Paving  was second runner-up with a US$600m bid.
 'Project Neon' will upgrade what is currently the busiest stretch of highway in Nevada with 300,000 vehicles daily, 25,000 lane changes an hour and 1,000 crashes annually. Traffic through the corridor is expected to double by 2035.
"The Kiewit proposal provided the best value and quickest completion schedule of all three project finalists," said NDOT director Rudy Malfabon. "Their plan minimises traffic impacts during construction and maintains local street accessibility while still delivering a quality project."

Work under Project Neon includes connecting the high occupancy vehicle (HOV) or car-pool lanes on US Highway 95 to the I-15 express lanes with a flyover bridge while creating direct access carpool ramps and a new interchange called 'Neon Gateway'. Other planned upgrades include reconstructing the Charleston Boulevard interchange, extending Grand Central Parkway over the Union Pacific Railroad tracks as well as connecting to Industrial Road for improved downtown Las Vegas access and mobility. There will also be aesthetic and landscape upgrades, intelligent messaging signs and improved drainage, among other things.
NDOT will enter into contract negotiations with Kiewit followed by an anticipated contract award in early November. It will mark the largest single contract award in the department's 98-year history. Construction is tentatively scheduled to begin in the first quarter of 2016 with completion by mid-2019.  
Got a story? Email news@theconstructionindex.co.uk