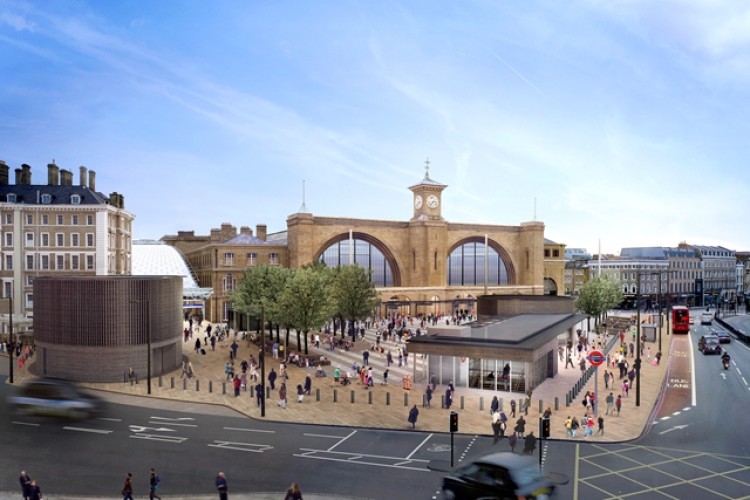 The application by Network Rail for a new public space in front of the station comes at the end of a four year design process which ended in July when more than 4,500 people took part in a public consultation on the proposals.
The design by architects Stanton Williams incorporates more trees than the original and a combination of traditional Yorkstone and granite paving. To complement the University of the Arts London moving into King's Cross, an area suitable for displaying large-scale art installations has also been identified.
Network Rail programme director Ian Fry said: "When designing a square which will be used by 140,000 people every day, it was vital to get as much public input as possible. We received many positive comments about our proposals and considered every suggestion to see if there were other details we could include. Stanton Williams' imaginative scheme deftly resolves several complicated challenges and constraints on the space. The result is a high quality open space, which allows the magnificent Grade I listed Victorian Lewis Cubbitt station façade to take centre stage".

The completion of the square in 2013 will reveal the Victorian grade I listed station façade for the first time in 150 years. At more than 7,000 square metres the square will be 50% bigger than Leicester Square and will open up the space currently occupied by the 1970s concourse extension.
The new square will mark the end of a complete redevelopment of King's Cross station. Once completed, the station will be able to accommodate 10m more passengers than today. The first phase of the project will complete in March 2012 when a new glass and steel concourse, providing three times more space than the existing area, will be opened.
Got a story? Email news@theconstructionindex.co.uk