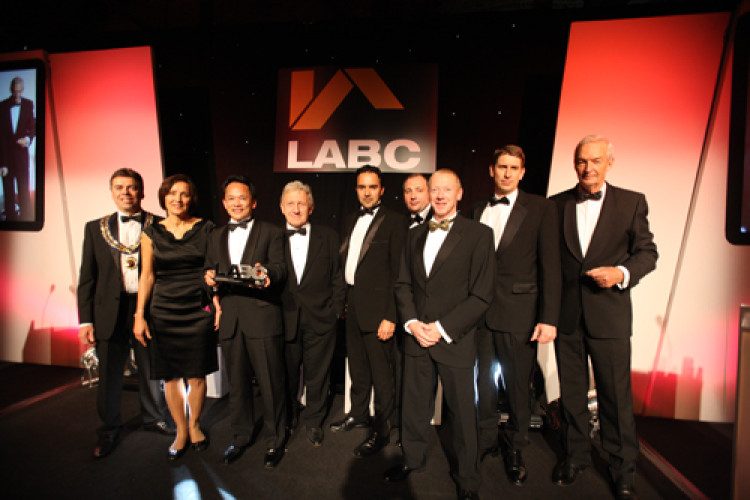 The LABC Building Excellence Awards recognise the importance of Building Control in England and Wales in creating safe, accessible and sustainable buildings that are constructed to high standards. 
This year's finalists showcased how establishing close early working relationships between Building Control, architects and building contractors can lead to better, safer buildings with higher environmental standards and more cost effective builds. 
LABC Chief Executive, Paul Everall said, "Often it's the feedback local authority building control gives as early as the design stage of a project that makes the difference.  Our expert advice proves invaluable to thousands of customers each month and goes a long way to help them fully meet Building Regulations from the start. This early cooperation leads to a better working relationship with customers, which in turn, results in the impressive work featured at our National Building Excellence Awards.
"Our awards are unique because only they recognise this unnoticed work of local authority surveyors in helping to improve building standards and boosting sustainability and efficiency despite continued economic difficulties.  My congratulations go to all the finalists – and especially the winners."
Five projects, in particular, highlighted the benefits of early cooperation:
•One New Change, London, won the award for best large commercial building and the overall 'supreme' award.  The judges recognised its prestigious location – opposite St Paul's Cathedral, complex design and several innovative features such as glazed facade, 'top down' construction and geothermal heating, meant all involved required exceptional attention to detail. 

•SusCon Centre, The Bridge, Dartford, won the award for the best sustainable project because the demanding brief required a significant amount of time in pre-application consultation to eliminate any non-compliance issues. The result is a truly pioneering building, with a BREEAM "excellent" rating and predicted carbon emissions 64% lower than Building Regulations.
•Peveril Homes and Amber Valley Building Control won the award for best partnership. Peveril makes all its test results, SAP calculations and energy assessments available to Amber Valley ahead of deadline, so inspections can be scheduled earlier.  Amber Valley are generous with their time and expertise so, in the words of Peveril, "we are almost guaranteed a problem-free build".
•Cilgeraint, Abersoch, Gwynedd, Wales won the award for best small housing development.  The project managed to combine design and technical obstacle in equal measure. But all problems were promptly resolved, as all parties met the Building Control team many times at the pre-application stage.
•Theatre Royal, Bath won the award for best small commercial building.  The Theatre Royal is one of the most prestigious neo-classical buildings in central Bath but many of its internal spaces required updating. The team worked closely with Building Control throughout to complete the project on time and budget – which was critical as a new season was set to open.
More than 500 guests, including senior Government and building control officials, along with contractors, engineers and architects, attended the awards, hosted by Channel 4 News's Jon Snow. The event was sponsored by Exova Warringtonfire and Warrington Certification, LABC Acoustics, LABC Warranty and Roger Bullivant.
Got a story? Email news@theconstructionindex.co.uk