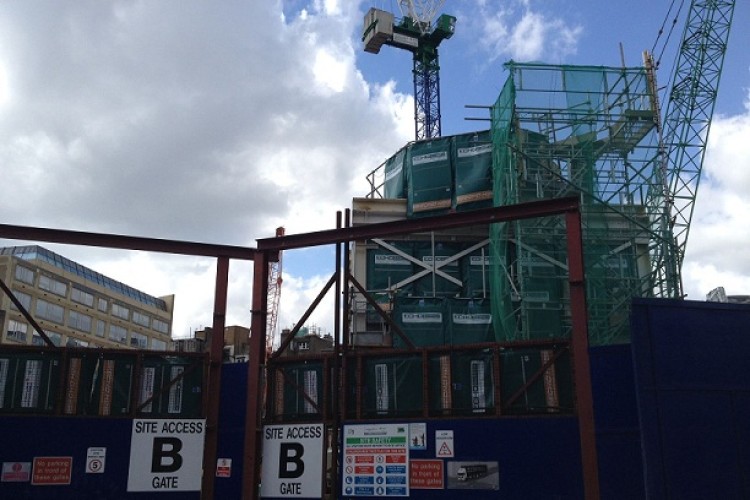 Just two weeks since the initiative's launch, utility companies have been swiftly reacting to the implication of having to achieve more overnight and off-peak operation to reduce traffic congestion.
For most contractors, the biggest issue with meeting overnight-working obligations, is how to reduce noise levels and avoid disrupting residents. Huge sums are paid out every year by contracting firms in penalties for noise complaints.
This complicated but necessary demand has seen a huge rise in enquiries from contractors in the last fortnight to companies like Echo Barrier, a specialist in noise reduction for commercial sites.
Peter Wilson, Technical Director for Echo Barrier, says contractors clearly seem to be taking their responsibilities seriously, and are anxious to find an acceptable way to work within the rules and yet still maintain a peaceful environment.
"We've seen a distinct rise in calls since the Lane Rental Scheme came in," he says.

"Extending working hours and being able to work in off-peak time benefits everyone. Works can be finished on time and on budget if contractors can work evenings and weekends so it seems an ideal opportunity for companies to look into innovative solutions to make this happen without causing disruption to residents."
His firm has already successfully helped reduce the noise impact at sites such as Victoria underground station and Crossrail at Tottenham Court Road.
He added: "Now is a great time to try out new technologies such as sound barriers, which can extend working hours by reducing noise output from sites by 10-20dB and which add an aesthetically pleasing element to any site. Contracting firms have nothing to lose by testing out options such as these which offer an alternative to paying the lane rental scheme charge."
Echo Barrier offers high tech, market leading solutions for controlling excessive noise. Echo Barrier systems make noise management simple, fast and highly effective. Barriers are flexible, provide exceptional acoustic performance, are easy to store, transport and fit. They were recently recognised by the Institute of Acoustics and Noise Abatement Society at their annual awards.
The commercial benefits of noise reduction are enormous, including extending site operating hours (and so reducing operational costs), minimising noise complaints, enhancing company reputation and providing for an improved working environment.
Got a story? Email news@theconstructionindex.co.uk