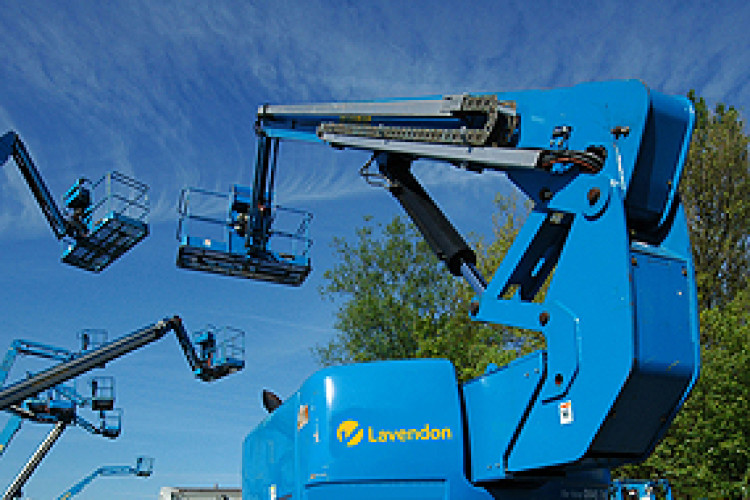 Powered access rental soecialist Lavendon saw its UK revenues rise 10% to £52.1m in the first half of 2011. The revenue growth resulted in underlying operating profits increasing to £4.6m (2010: £2.5m), with margins improving to 8.7% (2010: 5.2%).
The company said that UK demand had improved across the first six months of the year, pushing up fleet utilisation and helping to get hire rates closer to pre-recession levels. Following on from the improvement in pricing discount levels of 7% achieved across 2010, a further 3% improvement in discount levels had been secured by the end of the first half. Further rate increases this year are likely to be achievable, said the company.
Lavendon is the market leader for powered access hire in the UK, where it trades as Nationwide.
Demand from the industrial and commercial construction sectors remains relatively weak, and does not match the growth being seen in non-construction sectors, Lavendon said. However, it has been gaining market share in construction.

At group level, revenue for the six months to 30 June 2011 was up 4% to £110.1m. Pre-tax profit was £5.4m, compared to a £200,000 loss in the same period last year.
Chairman John Standen, who is running the company while it searches for a replacement for Kevin Appleton as chief executive, said: "We are pleased with the improved performance of the group in the first half of 2011. The modest recovery in our markets combined with operational improvements have both contributed to increased operating margins and return on capital employed (ROCE).  Net debt has continued to fall in line with our plans.
"Following the reviews conducted earlier in the year, we remain confident of the significant benefits which will accrue to the business, both in terms of operational initiatives and our focus on efficient capital allocation. It is our aim to drive ROCE to a sustainable level in excess of the cost of capital over the business cycle and we believe the group is well positioned to achieve this. 
"Trading since the half year end has been in line with our expectations and the board is confident of the group's ability to deliver increased shareholder value in the medium term."
Got a story? Email news@theconstructionindex.co.uk