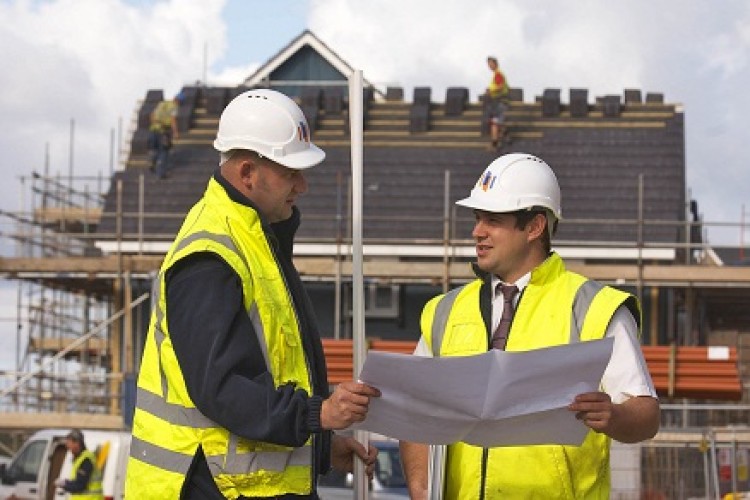 "The key to a successful business are the people that lead and manage it," says Andy Walder, director of the National Construction College.
"Businesses need to identify and invest in training for their managers to ensure that they have the rights skills to lead their business to a successful future, particularly in the current climate.
"By investing in training for your leaders and managers you are future-proofing the success of your business. An improved and fully trained management team has many benefits, including increased motivation and productivity, which in turn can have a positive impact on the profitability of your business."                                                                                                                                                                                                                                                                                                                                                                                                                                                                                                                                                                                                                                                                                                                                                                                                                                                                                                                                                                                          
To help meet the needs of the , the National Construction College has developed a suite of Leadership and Management training courses focussing on both technical and soft skills that will help ensure that managers and leaders have the skills they need to successfully take their business forward into the future. New courses for 2011 include the following:
•Business improvement workshops
•Construction Site Supervision QCF NVQ level 3
•Construction Site Management QCF NVQ level 6
•Construction Site Manager
•Construction Site Supervisor
•Strategy

•Equality and Diversity
The NCC's East campus also hosts the National Skills Academy for Construction Leadership and Management Hub offering a range of cutting edge courses and bespoke training packages. Its innovative approach to learning includes using experiential and virtual environments, helping applicants to gain real life skills and an understanding of the broader context of the skills they are gaining.
Andy Walder continues: "We are committed to working with industry to provide them with specialist training that can be tailored to help meet their needs, and give businesses a competitive edge that is needed in the current climate in order for them to succeed and grow. The suite of first-class bespoke Leadership and Management training we offer has been designed to do just that, and many companies who have undertaken this training with us are now reaping the benefits." 
House builder Barratt is one company that has undertaken leadership and management training with the NCC. The College has been working closely with Barratt to co-deliver bespoke, in-house leadership and management development modules that form a key part of the Barratt Academy, which integrates structured training in support of Barratt apprentices, construction, technical and commercial people with their individual development.
Gareth Jones, Head of Talent at Barratt explains how they have delivered this innovative development training programme for its staff with the support and expertise of the National Construction College and highlights the benefits it has bought them as a business:
"We wanted to specifically target a bespoke training programme for our Assistant Site Managers. This is when we turned and consulted with the National Construction College regarding how best to deliver the programme. Using the NCC's specialist knowledge and industry expertise we have worked together to deliver this unique training programme to our Assistant Site Managers via the Barratt Academy.
"The National Construction College instructors that delivered the training were extremely professional and worked exceptionally well with our staff, and really provided a valuable third party perspective on the industry to the learners. They were also very consistent in terms of their approach with regard to delivering the course to three different groups of learners.
"We would definitely work with the National Construction College again, perhaps on a similar project but in a different area such as our Technical and Commercial programmes. I would also certainly recommend their training approach to others looking to deliver similar training in the industry – it really was first class."
The National Construction College (NCC) is Europe's largest training provider. It has eight campuses and additional training venues across the UK, allowing it to deliver quality and affordable courses to up to 25,000 learners each year.  
Got a story? Email news@theconstructionindex.co.uk