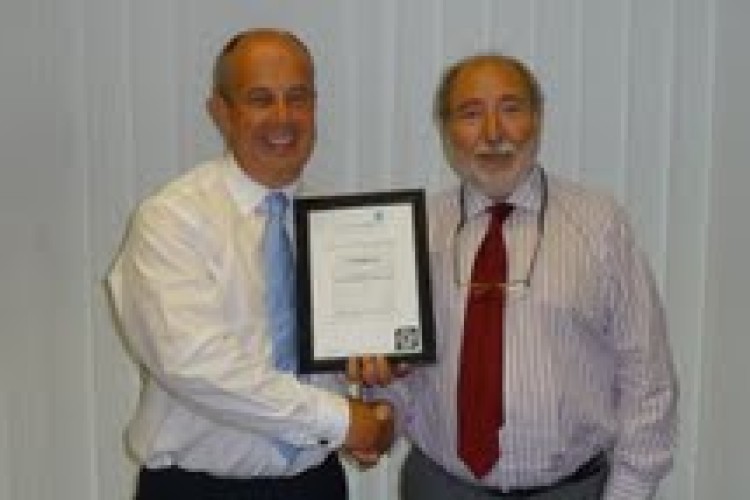 It has signed up to and specified in its latest framework contracts, the CBH scheme for workplace health management.  This employs the standards, health matrix, database and card that allow checking of workers' 'fitness for task' on site.  Cyntra's programme will initially roll out to 20 key contractors over the next 3 months.
Cyntra has over 33 members looking after more than 500,000 homes. Professor Peter Woolliscroft, Managing Director of Cyntra says "By joining CBH, potentially thousands of people in our supply chain will be positively affected as we work with between 40 and 50 contractors and sub-contractors. Having access to accurate centralised information on the CBH database makes it more effective for us to implement change in our occupational health programme." 
Cyntra is no stranger to CBH, having collaborated with them on a campaign to raise the profile of men's health in the construction industry workforce.  The organisation is a keen advocate for the improvement of information channels throughout the industry and CBH's expertise in occupational health data collection has helped this process. 

Mr. Woolliscroft concludes, "We want to help our clients, contractors and tenants to benefit from the data collated on the CBH database. Information is useless unless actively implemented and this is what CBH offers us – sound information with a framework for its constructive usage. In this way, occupational health practice is no longer regarded as a 'bolt-on', but a vital and cost effective asset to improve our businesses."
 Michelle Aldous, CEO of CBH says, "CBH has had a long standing relationship with Cyntra as co- collaborators for change in occupational health in construction. They understand and appreciate exactly how our expertise and resources can enhance their organisation. I have no doubt that Cyntra will maximise on the benefits for an impressive outreach to the social housing sector workforce."
Got a story? Email news@theconstructionindex.co.uk