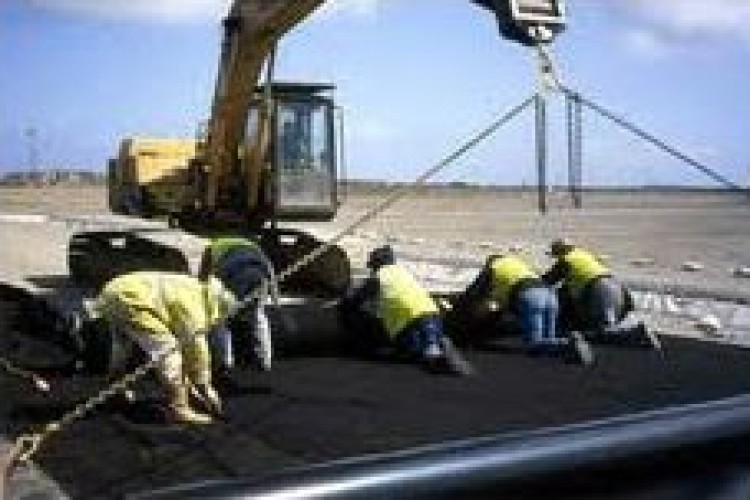 Geofabrics, based in Stourton, in Leeds, has teamed up with Alyaf Industrial to create a new joint venture, Alyaf Geofabrics, in Dammam, Saudi Arabia.
Geofabrics specialises in the production of geocomposite products for use in civil engineering and construction projects. The products include geotextiles, membranes, nets and drainage cores, used in applications such as drainage, reinforcement, filtration, protection and lining.
Although the company already exports across Europe and beyond, the new deal will allow it to tap into Middle Eastern markets where a surge in large-scale infrastructure projects has created a boom in demand.
Geofabrics international development manager Tom Roskams said that in the early stages of the deal the company received support from UK Trade & Investment (UKTI), which provided broad initial market insight and analysis to support the company's own specific industry knowledge. This allowed the company to assess key criteria such as market size, demand and levels of growth.
Roskams said: "We knew that there were real opportunities in the Middle East but we needed to approach it in the right way. There is a huge amount of investment in infrastructure across the region, in sectors such as railways, highways, waste/contaminated land and construction.
"Despite a desire to use up-to-date engineering techniques, we found that in many projects, local engineering consultants and contractors were still using traditional, high-cost engineering methods, and it seemed that there was a real gap in the market for the modern, value-for-money engineering materials that we produce.
"However, in order to trade effectively in the Middle East, you need an established business partner. We were already well aware of Alyaf – they are the largest geotextile manufacturer in the Middle East and greatly respected for their expertise – and when we approached them, it became clear that they had similar expansion plans. We realised that with our expertise in geocomposites, and their experience of geotextiles and local industry knowledge, we could combine our commercial and technical skills to capitalise on the opportunities available in the region."
Mark Robson, regional director for UKTI Yorkshire and the Humber, said: "Geofabrics' success demonstrates the real and tangible benefits of partnership working. With the correct business partner, local exporters can reach new markets that may have previously been closed to them. UKTI offers a range of support to local businesses who want to go down this route, from market analysis to consular support and business introductions."
Got a story? Email news@theconstructionindex.co.uk