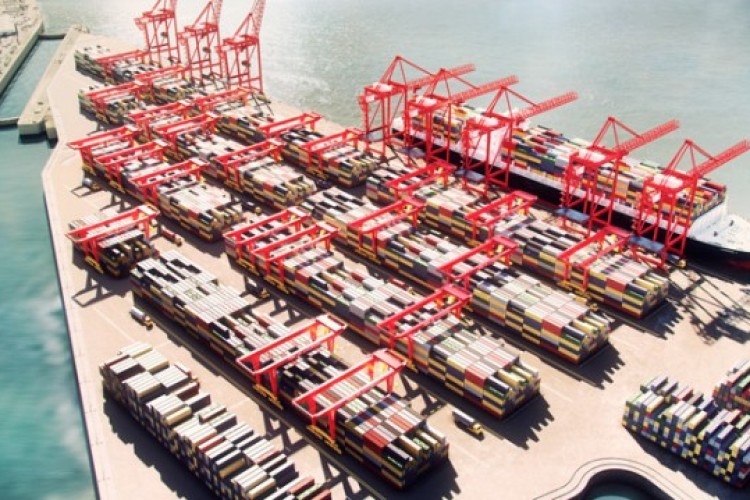 New deep-water container terminal in the Port of Liverpool is expected to bring some of the world's largest container ships to the Mersey after it opens in 2015. Access to the current container terminal is restricted to larger vessels because of locks.
Peel said that Lend Lease would be responsible for driving the overall programme and would collaborate with Peel Ports' team in managing value together in such areas as establishing site facilities and rules.
Lend Lease's role includes managing the quay wall contractor, optimising the electricity solution and designs for ancillary works, and ensuring the efficient and cost effective delivery of work packages.
The construction programme comprises of a new 854m quay wall, the in-filling of the newly created land-mass, the dredging of a new 16.5m-deep berthing pocket adjacent to the quay wall, the installation of ship-to-shore quay cranes and cantilever rail mounted gantry cranes, and associated supporting infrastructure works.
Peel Ports said that the quay wall contractor would be named 'in the near future' and further packages of work will be advertised, including design and consultancy services.

Peel Ports Mersey managing director Gary Hodgson said: "The naming of the principal contractor is a vitally important move in the construction of Liverpool2, and we are confident that Lend Lease, with an impressive track record on major construction projects across the globe, is the right company for the job.
"This facility represents a transformational project for the Peel Ports business. It will bring thousands of jobs and economic prosperity to the Merseyside region along with the rest of the North West. The Liverpool2 brand will become known throughout the world as our new container terminal brings customers to the North West from all points of the compass from South America to the Far East."
Michael Dyke, Lend Lease executive director for project management and construction across Europe, the Middle East and Africa (EMEA), said: "Liverpool2 is a complex project that will require close collaboration with all stakeholders, at every level. The alignment of Lend Lease core values, with those of Peel Ports, will be a significant aspect of successful delivery. This project is wholly consistent with our increased focus on economic infrastructure and reinforces our commitment to the EMEA region, given the significant contribution Liverpool2 will have upon the local community and the UK economy as a whole."
Liverpool2 is the key project in the Mersey Ports Master Plan, the 20-year vision for growth and future developments at the Port of Liverpool and on the Manchester Ship Canal, published by Peel Ports last year.
Got a story? Email news@theconstructionindex.co.uk