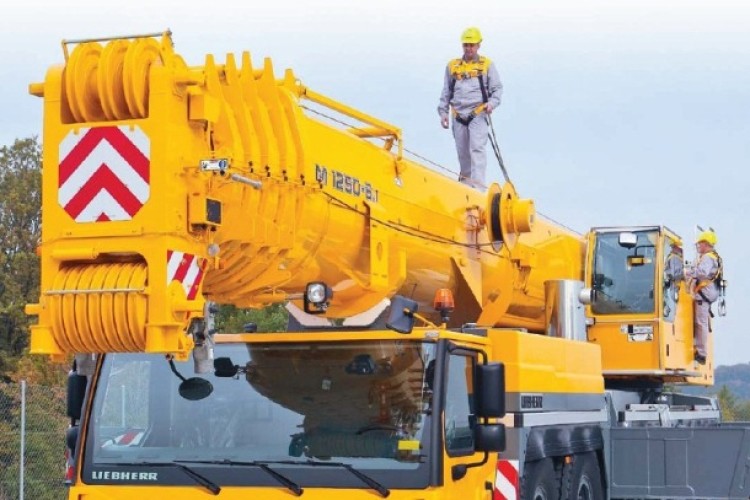 The system enables anyone on top of the boom to tie their lanyard to a wire running along the boom at foot level. Should they fall, and their lanyard is the correct length, they will be caught before they hit the ground.
Liebherr says that a specially designed harness ensures that even if the user falls head first, they will be turned in the air so they always end hanging the right way up.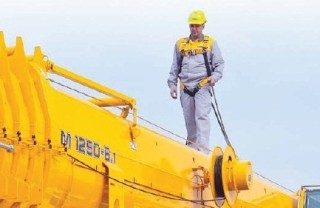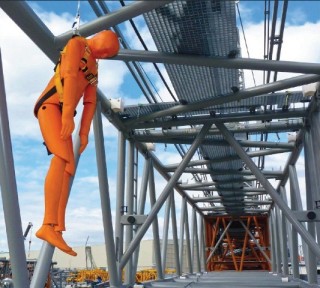 All new cranes will also be equipped with a rescue system to get the fall victim back up. It comprises of a karabiner hook, a hand-operated winch and a telescopic rod for positioning the rescue cable.
Liebherr's introduction of a fall arrest line comes two years after Terex introduced its own system, which uses is based on fall restraint, using the TRAM handhold to prevent falls actually happening at all (as seen below).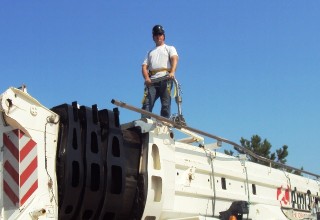 Other crane manufacturers are expected to introduce fall protection systems in the coming months to meet existing European height safety requirements and new rules that come into force in the USA next month. They will be making their own decisions on the relative merits of fall arrest and fall restraint.
Got a story? Email news@theconstructionindex.co.uk