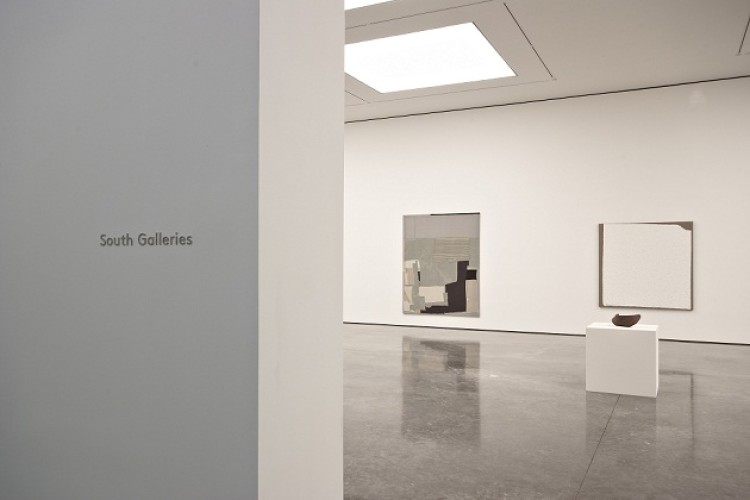 A major new exhibition space for White Cube art gallery opened its doors in Bermondsey Street, South London, exactly as scheduled on October 12. With 5,440 square metres of interior space on a 1.7-acre site, it is the largest of White Cube's three London galleries and, at its launch, was described by the Financial Times as Britain's most spectacular art gallery "by a stretch". The inaugural exhibition is Structure & Absence, featuring works by Damien Hirst and Andreas Gursky, among others.
Construction work involved converting a Seventies-built former warehouse to provide exhibition spaces, private viewing rooms, a 60-seat auditorium, bookshop, offices and warehouse facilities.
Working on a restricted site in a busy urban location and to a demanding timetable, LIFE Build Solutions completed both phases of the fast-track project, including installation of new roofing and a new structural steel frame, in less than 40 weeks, to ensure the official opening coincided with London's Frieze Art Fair.
Designed by Casper Mueller Kneer Architects, the new galleries feature seamless white walls, smooth power-floated concrete flooring and expansive, uncluttered spaces, ensuring the exhibits themselves take centre-stage.

On completion of the £8m scheme, White Cube's operations director, Tina Carmichael, sent a message of thanks to the LIFE Build team. "We are delighted with the galleries, the spaces are beautiful and we have received positive responses from visitors thus far," she wrote.
Ken Adams, a founding director of LIFE Build Solutions, said: "We are proud that, once again, we have pulled off a highly challenging project to the client's satisfaction, on time and to budget. We pushed all the boundaries to deliver this one, operating almost 24/7 at the climax, with some 200 workers on site at times.
"The successful outcome is a tribute to the excellent working relationship of all concerned, especially the Millbridge Group as project managers and LIFE Build's brilliant site team led by Ric Thornhill."
Photos: Ben Westoby & White Cube
Got a story? Email news@theconstructionindex.co.uk