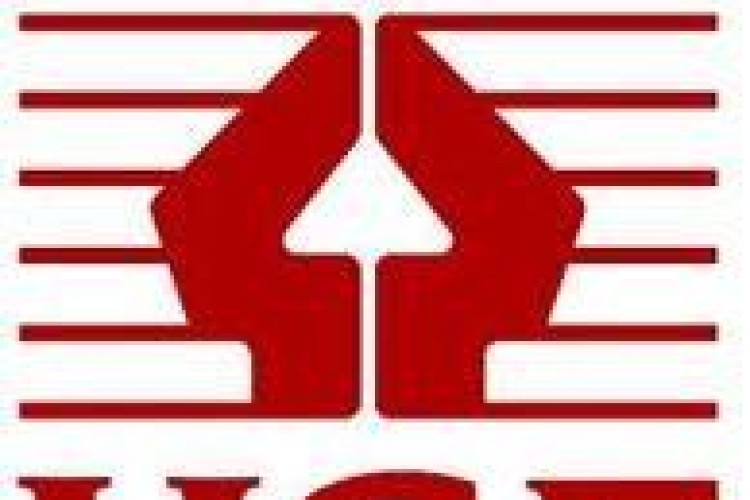 John Houston, 39, from Ferryhill, was working as a contractor for Derek Parnaby Cyclones International Ltd, which manufactures and installs mineral processing and effluent treatment systems and equipment.
Mr Houston was working at the company's head office in Chilton where he was using a horizontal metal cutting bandsaw to cut down pieces of steel to make a frame. There was no safety guard in place and his left hand came into contact with the moving blade, severing three of his fingers.
Mr Houston had been managing director of his own company, AJL Safenet Ltd, which manufactured and installed metal flooring, and worked as a contractor for Derek Parnaby Cyclones International during quiet periods. AJL Safenet has now ceased trading as Mr Houston has been unable to return to work.
The Health and Safety Executive (HSE) brought the prosecution after investigating the incident which happened on 22 April 2010. Darlington Magistrates' Court heard that Mr Houston had to undergo ten hours of surgery as doctors attempted, unsuccessfully, to re-attach one of his fingers. He was in hospital for a week.
The court was told that Derek Parnaby Cyclones International had also allowed its employees to operate another horizontal metal cutting bandsaw without the required adjustable blade guard, despite having been given advice from HSE inspectors in 2008 on what safeguards were required when using such equipment.

Derek Parnaby Cyclones International Ltd, of Avenue 1, Chilton Industrial Estate, Chilton was fined £10,500 and ordered to pay £3,266.60 in costs after it pleaded guilty to one breach of the Health and Safety at Work etc Act 1974 and one breach of the Provision and Use of Work Equipment Regulations 1998.
HSE inspector Cain Mitchell said: "This was an entirely avoidable incident which resulted in Mr Houston suffering a life changing injury to his hand and has led to his own company going out of business. The bandsaw should not have been used without the correct guarding to prevent access to the moving blade.
"Preventing access to dangerous parts of machinery with the use of suitable guards is a simple, but vital precaution to help ensure the safety of workers.
"In this case, the bandsaw used by Mr Houston had been in use without a suitable guard for some months while a second saw had been identified by Inspectors as having no guard in place some two years earlier. However, despite this warning, the company failed to take any action putting its workers at risk of injury."
Got a story? Email news@theconstructionindex.co.uk