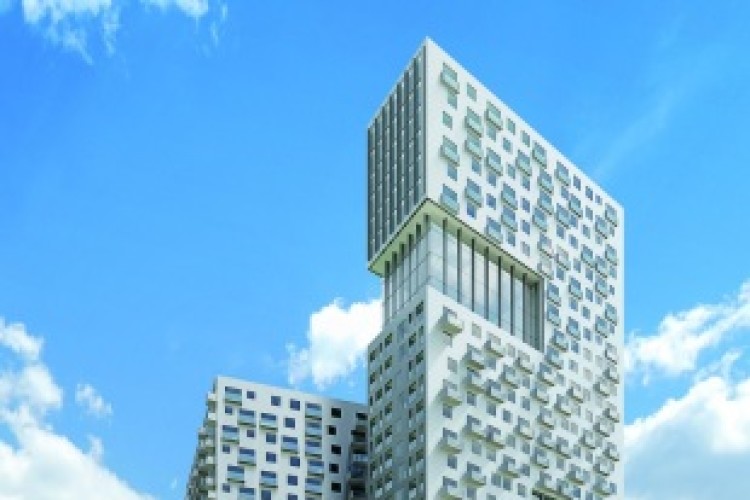 The dominant trend is an increase in the proportion of work taking place right in the centre of the capital rather than the suburbs.
The Drivers Jonas Deloitte London Residential Crane Survey monitors every active residential scheme of more than 50 units across Greater London, both public and private. The latest survey reports 5,483 new starts since the last survey (summer 2012) across 44 schemes, strengthening future housing delivery.
Drivers Jonas Deloitte partner and head of research Anthony Duggan said:  "While new construction starts fell to very low levels in the last survey, the number of new units starting has rebounded and increased by 50% over the last six months."
Tower Hamlets accounts for easily the largest share of new starts (23%), driven by the early stages of work at Galliard's Lincoln Plaza and a number of developments by housing associations to the east of the City. However, at the other end of the scale, eight boroughs have seen no new schemes.

Mr Duggan said: "We have seen a noticeable shift in construction activity to the inner boroughs at the expense of the outer boroughs. Of the top ten most active boroughs, only two are in outer London, whilst central London now accounts for 34% of residential construction in London compared to just 20% 18 months ago. So despite space constraints developers are capitalising on the growing demand for central London properties fuelled in part by private European purchasers and Far Eastern investors."
While flats remain the dominant unit type, the share of studio and one-bedroom flats is declining, indicating a move to larger average unit sizes. Two- and three-bed flats comprise 68% of the units while house construction is just 4%.
Mr Duggan concluded: "Despite the current activity levels, the strength of development over the longer term is still insufficient to meet London's housing requirements. Projected completions over the next two years are likely to fall short of the accepted 30,000-plus units required each year."
Got a story? Email news@theconstructionindex.co.uk