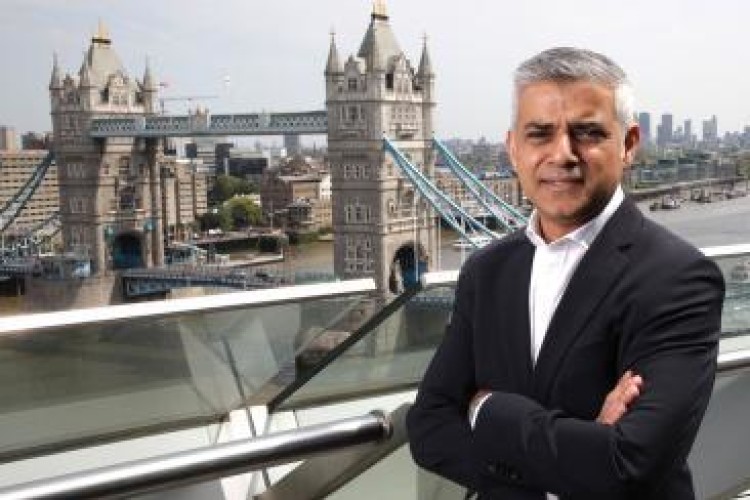 At least half the new homes built on public land in London will now have to be affordable to benefit from faster planning permission.
The mayor's new supplementary planning guidance (SPG) sets out his approach to increasing the levels of affordable housing, while also speeding up decisions in the planning system. He reckons that it will help raise affordable housing levels from the low of just 13% given permission when he took office.
The new approach offers developers of private land a fast-track route through the planning process if they meet a minimum of 35% affordable housing without public funding. Developments on public land will have to achieve at least 50% affordable housing to qualify for the fast-track route.
All developments should get underway within two years of planning permission being granted, or face scrutiny of the financial modelling behind their plans. Any developments that do not meet the minimum affordable thresholds will also face further scrutiny as they near completion – with financial details in the application being published online for the public to see, and a share of any unexpected profits being re-invested in more affordable housing.
Sadiq Khan's move comes on the back of recent controversy over Wandsworth Council allowing the developers of Battersea Power Station to backtrack on their previous agreed level of affordable housing.

"I'm determined to ensure we don't have a repeat of what happened at Battersea Power Station," he said, "with developers unacceptably reducing the number of affordable homes on site after planning permission was granted.  That's why I've written to all councils offering City Hall's expertise in robustly scrutinising applications to ensure we see the new and genuinely affordable homes built that Londoners desperately need."
Ian Fletcher, director of policy at the British Property Federation, said: "Delivering a greater number of affordable homes in London is fundamental if the capital is to continue to grow and deliver the vital services that everyone uses. Our sector relies on a thriving London economy and, through initiatives like build to rent, has been seeking to ensure we deliver more homes to cater for the capital's population.
"We think the mayor is right to seek to build as much affordable housing on public land as he can, to the extent that it is also delivering the infrastructure needed and communities that people want to live in. On private land, affordable housing obligations are often one of many developer contributions, and for the sake of all involved it is important that the process is fair, time and priority conscious, and well-informed. We therefore support the expertise on planning and viability the mayor is establishing in City Hall and would encourage its use."
However, not everyone is so sure. Will Waller, market intelligence lead at Arcadis, said: "Anything that makes sure more homes are built has to be welcomed. That said however, the risk is that these constraints could actually see fewer affordable homes being built within the suggested timescales. Ultimately, we know we can't tackle the housing crisis by doing what we have always done. But the big question is whether the Mayor's proposals could, in the end, increase the costs involved in building properties to the point where it's no longer feasible.
"Costs of construction are at a historic high, driven by a lack of skilled workers, weak currency and high levels of demand.  With house prices approaching a standstill and the economy slowing down, this is only going to get worse."
Got a story? Email news@theconstructionindex.co.uk