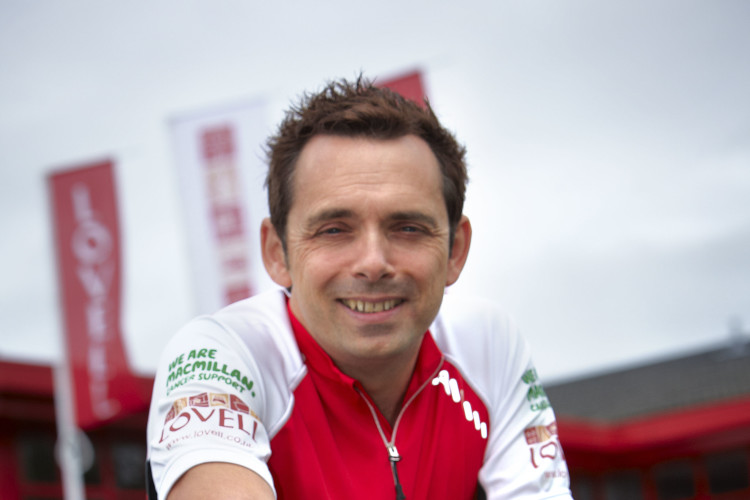 Steve and his 18-year-old son Curtis will cycle from coast-to-coast – and back again! They set off on the 350-mile ride on 5 September to raise money for Macmillan Cancer Support. Lovell Respond is the response and planned maintenance business of nationalaffordable housing provider Lovell.
The first part of the journey will follow the traditional coast-to-coast route from Whitehaven in Cumbria through the Lake District and the Pennines and ending in Tynemouth. On the return trip, they will cycle the Reivers route through the English and Scottish borders taking in Bellingham, Keilder and Carlisle before finishing back at Whitehaven.
"I wanted to do something we enjoy that would also be a challenge – and encourage people to sponsor us," says Steve. "The main coast-to-coast route is something I've known about for years, when I found out about the Reivers route, the temptation to do the full round trip was too hard to resist."
Steve and Curtis aim to raise £1,000 for Macmillan Cancer Support, with Lovell having already donated £250. "Unfortunately, most of us encounter cancer either directly or indirectly at some stage," says Steve. "I'm no exception with too many friends and family members either fighting the disease now or having battled with it in the past. Macmillan is a fantastic source of support, both practically and emotionally, when cancer strikes. I wanted to show my thanks and to give something back."

Steve and Curtis, who is about to start an automotive design course at Coventry University, expect the journey to take about a week. That will see them covering around 60 miles a day with a mix of road and off-road cycling.
Steve says: "I used to be a touring cyclist when I was my son's age but haven't done anything like this for years. I've been training by cycling at the weekends and in the evening and have also cycled to the office from my home in Burbage – which is a 40-mile round trip. It's certainly going to be a challenge and with the hills and mountains of the Lake District and the Pennines, we're going to have some interesting climbs from day one."
If you would like to sponsor Steve and Curtis, or find out more, please visit http://www.justgiving.com/C2CKirk
Got a story? Email news@theconstructionindex.co.uk