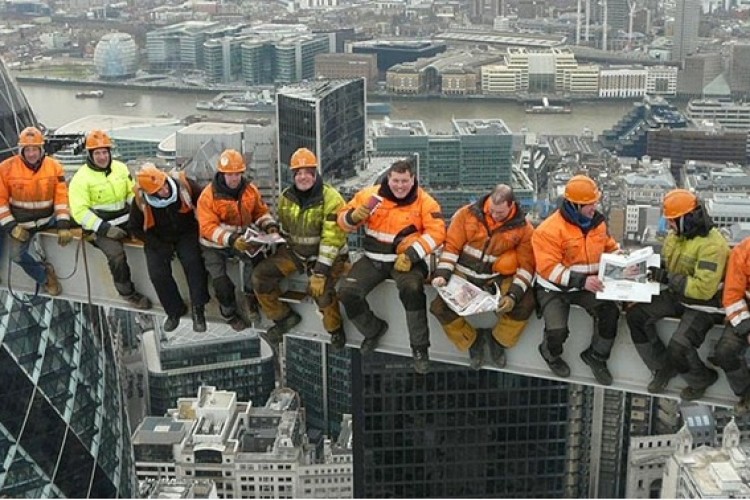 The 2011 version of the photograph was taken by 61-year-old Michael Crompton from Southampton, who persuaded 11 workmates to climb out along a girder, 800ft in the air, to eat their lunch – just like to iconic 1932 image Lunch Atop A Skyscraper of New York steel erectors taking a break.
Mr Crompton told The Sun newspaper: "We changed it slightly — one of the workers had a can of cider in our shot, while in the original they had a bottle of whisky. And underneath our coats we all have harnesses and lanyards. But it was almost minus 10°C out there on the 48th floor and a few of the lads were telling me to hurry up."
Site bosses from main contractor Skanska were kept in the dark.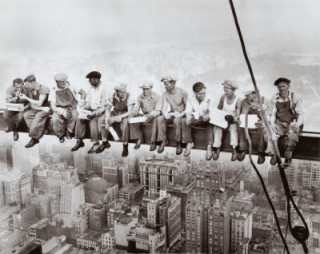 Or maybe Photoshop had something to do with it...
View more strange stories here… Toasted cheese closes Norwegian tunnel, New pub is made from containers, 90-day target for world's tallest tower, Tesco houses plus more..
Got a story? Email news@theconstructionindex.co.uk