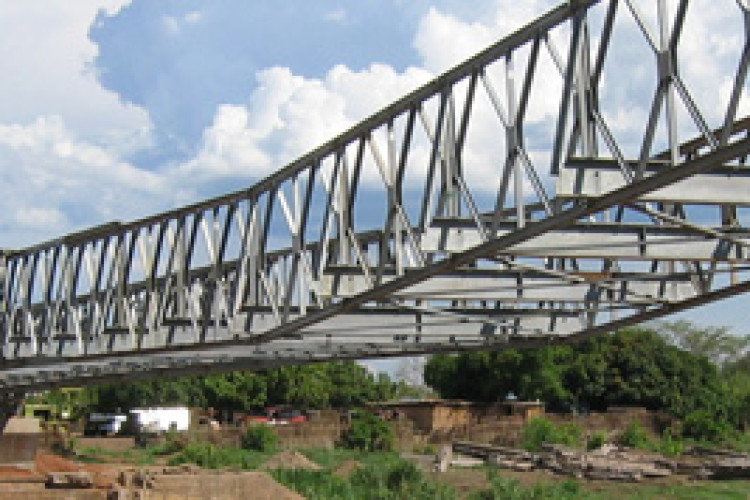 The group is doubling its US operations and has established Mabey Hire International in Singapore as a springboard for developing business in Asia.
Mabey Inc is opening another five depots over the next 12 months, taking it to 20 depots with plans for further growth over the forthcoming year. Mabey Hire International plans to build its Singapore business to at least the size of its rental operations in the UK and USA.
Mabey Hire has also recently launched a number of new products, which are intended to drive significant growth within its UK business. New products include its recent status as a supplier of Tufftrak matting.
The international expansion follows investment last year to create a wind turbine tower manufacturing factory at Newhouse near Chepstow in South Wales. 
"This is a great performance in what has been a very challenging year for the construction market," said Mabey Holdings CEO Peter Lloyd. "We are now actively looking for export opportunities for all of our UK businesses, having created a team to focus solely on international business. I look forward to a year of continued diversification and expansion."


From July 2012, Mabey is rebranding its family of companies which specialise in bridging, steel fabrication, equipment rental and construction products. The British organization, which was originally founded by the Mabey family in 1923, employs more than 1,000 people in 38 locations across the world.
The rebrand will see Mabey Hire Services, which was formed in October 2009 through the merger of Mabey Hire, Murrayplant and Mabey Support Systems, become Mabey Hire. Mabey Hire International, the Group's Asia-Pacific arm, will become Mabey International, and Mabey Bridge & Shore, Inc., Mabey's US division, will become Mabey Inc.
Beachley Properties, the group's UK-based commercial property investment and development company, will become Mabey Property, and Mabey Bridge will continue to trade under its existing name.
"The Mabey family of companies has grown both through acquisition and organically. Bringing all our businesses under one simplified Mabey umbrella will provide existing and future clients with greater clarity of the services we offer," said Lloyd. "The Mabey name is extremely well known throughout the construction industry and the rebrand will reinforce the breadth of the group and the links between our family of companies."
Got a story? Email news@theconstructionindex.co.uk