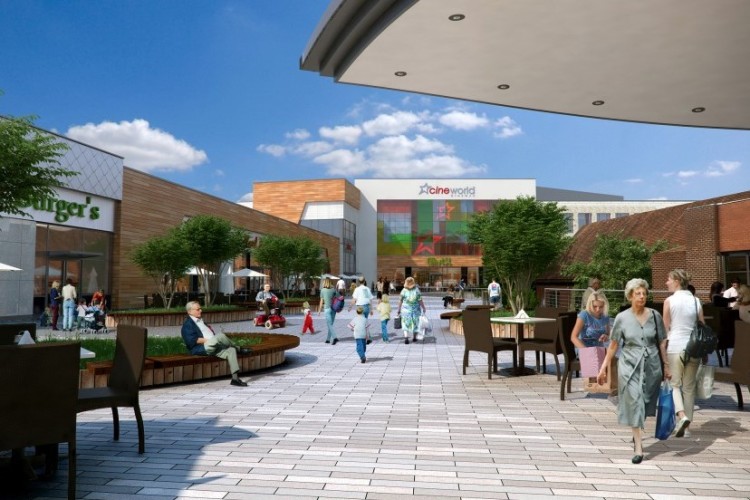 The £100m+ scheme will see the redevelopment of the existing 1960s shopping precinct. There are plans for a new supermarket, a cinema, a hotel, restaurants and cafés, 525 student bedrooms, community spaces, and a Baptist Church – all arranged around a new pedestrian precinct and provision for a large car park under a podium.
Mace said that the partnership combined its own "expertise as an investor, international consultancy and contractor, as well as its local experience in the area, with Doric's exciting vision for the future of Botley".
Under the terms of the deal, Mace has become a joint venture partner and shareholder in Doric Properties.
Since a 2002 contract for the University of Oxford in 2002, Mace has had several projects in and around the city, including Oxfordshire County Council's Central Offices, the Saïd Business School, the New Bodleian Library and the Ashmolean Museum.
Mace chairman Stephen Pycroft said: "We've always taken a partnership approach and we're absolutely delighted to have partnered with Doric Properties to help deliver their proposals which will revitalise Botley."

Mace Investments COO David Grover said: "The proposals will create a fantastic new district centre, bringing together a large supermarket, leisure opportunities and community functions to serve the west of Oxford community.
"Mace has a strong track record in Oxford stemming back to our work with the University of Oxford and we are keen to extend our success by bringing our investment, development consultancy and construction expertise to Doric's proposals. We're already working closely with Doric's team on the details of the environmental impact assessment and the construction and phasing and we believe that we have already made some very positive progress and are confident that we can bring forward further enhancements."
Simon Hillcox, joint owner of Doric Properties, said: "Having seen the breadth and depth of their experience in the Oxford area it was an extremely easy decision to partner with Mace."
He added: "We firmly believe that our partnership agreement brings us a step closer to delivering the revitalisation of Botley as part of proposals which deliver a commercially viable and socially dynamic scheme. We're going to provide a whole range of new and improved community facilities functioning alongside a renewed shopping environment."
Plans for the redevelopment of Botley were submitted to Vale of White Horse District Council in December 2013 and are due to be considered by its planning committee in the next few months.
Got a story? Email news@theconstructionindex.co.uk