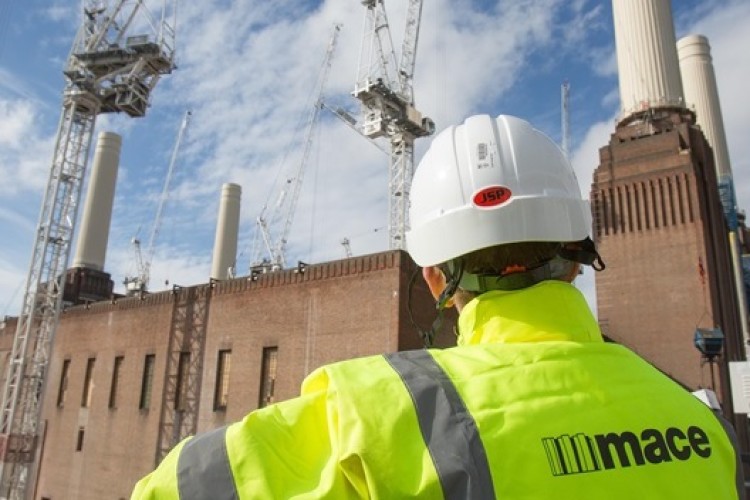 Mace produced a new five-year business strategy for internal consumption in December 2017 but has only now made it public, as part of its annual report.
As well as deliver sustainable margins of at least 2.5% to strengthen the balance sheet, it plans to grow overseas and invest £350m "to increase productivity and become more innovative".
"We plan to deliver a more balanced return from consultancy and construction projects to make us more resilient to market fluctuations," the company says.
It adds: "Our development management offer will be expanded. We will significantly grow our Consultancy business by securing major infrastructure projects and framework agreements globally and by investing in our North American, Indian and Australian businesses. Our Construction business will continue to deliver the world's most complex projects while managing risks and expanding the amount of construction management work we do. Our facilities management business, Macro, will continue its international expansion."
Corporate strategy director Mandy Willis said: "Our 2022 Business Strategy will see significant overseas growth, ongoing investment in innovation and productivity and the strengthening of our balance sheet.
"The next five years will be some of the most exciting and transformational in Mace's history. As we increasingly become a truly global supplier of choice for challenging and iconic projects, it is a fantastic time to be working at Mace and be a part of the next stage of our global evolution."
Mace's international ambitions are in stark contrast to many of its UK competitors who have sought to scale back, close or sell overseas interests in recent years.

Mace's 2017 annual report also shows group revenue of £2,037m (including share of joint ventures), in the year ended 31st December 2017 resulting in pre-tax profit of £23.0m. While turnover was flat (down 0.2% on 2016's £2,041m), pre-tax profit was more than double 2016's £10.7m.
The value of international work rose by nearly a third to £665m.
Chief executive Mark Reynolds said: "2017 was a good year for Mace. Our profits more than doubled from the year before and we invested nearly £50m in innovation to improve how we deliver projects and boost our productivity.
"Over the last five years we have seen incredible organic growth and delivered amazing world-leading projects for our clients. Our 2022 Business Strategy will help us provide even more career opportunities for our people, ensure we remain a resilient and consistently profitable business and deliver projects "in a better way".
"Importantly we must now transform ourselves at pace by using the tools available to us.  Only by embracing innovation and off-site solutions will we tackle the skills shortages and become the leader of a more progressive construction industry."
Executive chairman Stephen Pycroft said: "The last year saw Mace return to a position of strength. Our cash balances are the highest they have ever been. By the end of 2017 we had secured over 80% of our work for 2018, and 30% of our company-wide turnover is now generated by our international businesses, something which will become hugely important to us as we diversify our business and continue our expansion plans.
"Perhaps most importantly, our people have also been given more opportunities than ever to thrive and achieve their highest potential, making us one of the best companies in the industry to work for."
Got a story? Email news@theconstructionindex.co.uk