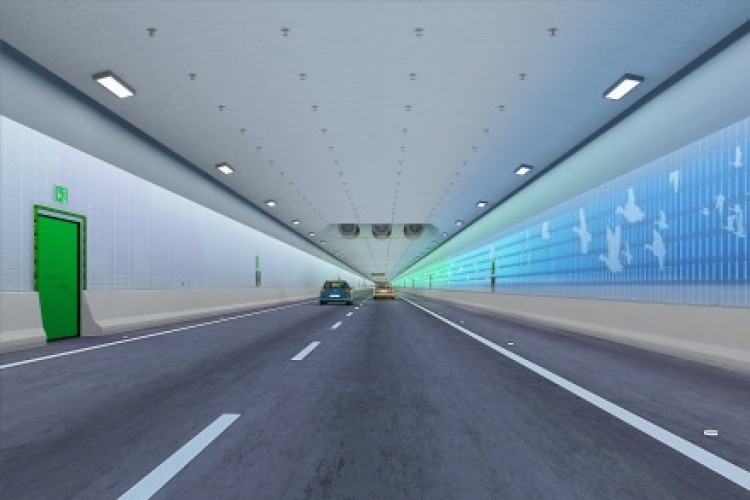 Nine international consortia are already in the process of submitting tenders for the 18km tunnel itself.
The latest tender, which is targeted at both international and national contractors and subcontractors, has been published in a prior information notice (PIN) in the EU's Official Journal. It concerns the mechanical and electrical (M&E) installations inside the tunnel.
The contract is being advertised by Femern, which has been mandated by the two governments to carry out the planning approval and procurement processes.
Technical director Steen Lykke described the tender as particularly attractive and anticipates strong interest. "As we're building the world's largest immersed tunnel, the design and installation of the advanced electrical and mechanical equipment will, of course, be a major undertaking and a challenge," he said. "There will be many innovative solutions in the tunnel project, but much known technology in the electrical and mechanical installations. The 18 km immersed tunnel will consist of 79 standard elements and 10 special elements and each of the two types of elements must be equipped with virtually identical systems. This immediately gives a clearer impression of the content and scope of the project, and it means that there are many contractors, including some smaller ones, who will be able to participate in the work."
When the tunnel is completed, it will not only be the longest of its type in the world, but also one of the safest and most modern, according to Femern. Within this context, the M&E installations will play a central role. The equipment and systems include ventilation of the tunnel as well as systems for the buildings, emergency doors, fire prevention systems, drainage, cables and pipework, elevators, transformers, lighting, monitoring, control and communications. The installations will be combined into one major contract. In addition, the tender for two minor contracts for the architectural lighting and the tunnel's payment system will follow later.
On 21 January 2014, Femern is holding an industry day in Copenhagen where anyone who is interested in tendering, as well as any subcontractors, will receive a detailed review of the content and nature of the work. There will also be an opportunity to meet the client's management team and staff and to acquire a basis for inspiration for creating joint ventures with the right partners.
Details of the tender can be found on the Femern website (link opens in a new tab).
Got a story? Email news@theconstructionindex.co.uk