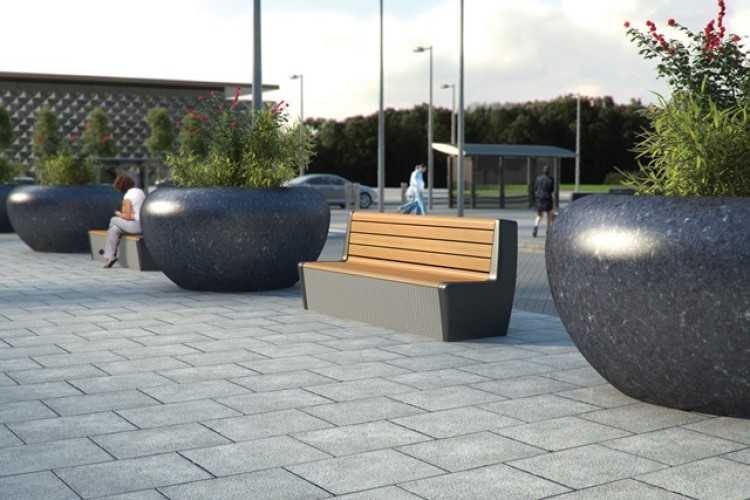 Marshalls is best known for the humble paving block but its research and development teams are focusing on incorporating new technology into street lights, bollards and public waste bins. The technology will enable bins to transmit a signal when they need emptying, for example, and bollards to give directions to pedestrians.
Chief executive Martin Coffey said that such innovations and new product development was key to growing the business.
In 2014 Marshalls saw its revenues grow 17% to £358.5m (2013: £307.4m). Pre-tax profit was up 72% to £22.2m (2013: £13.0m). Cash in the bank rose from £17.6m to £20.3m during the year, while net debt reduced from £35.6m to £30.5m.
Martin Coffey said: "2014 has been a strong year for Marshalls with significant revenue and profit growth. Trading conditions remain positive and the group continues to experience strong order intake and sales growth in all its end markets."
Sales to the public sector and commercial end market, which represent 64% of group sales, were up 20% for the year. Sales to the UK domestic end market (30% of group sales) were up 9%.
International sales in 2014 included £1m of bespoke lighting to King Abdulaziz International Airport in Saudi Arabia and paving stones to the world's largest shopping centre in Kuwait. Mr Coffey said that developing the international market was another key priority for the company.
He concluded: "2015 has started well with sales in January and February up 13% against the prior year comparatives. We are planning for further progress in 2015 against a background of continuing favourable market conditions."
Got a story? Email news@theconstructionindex.co.uk