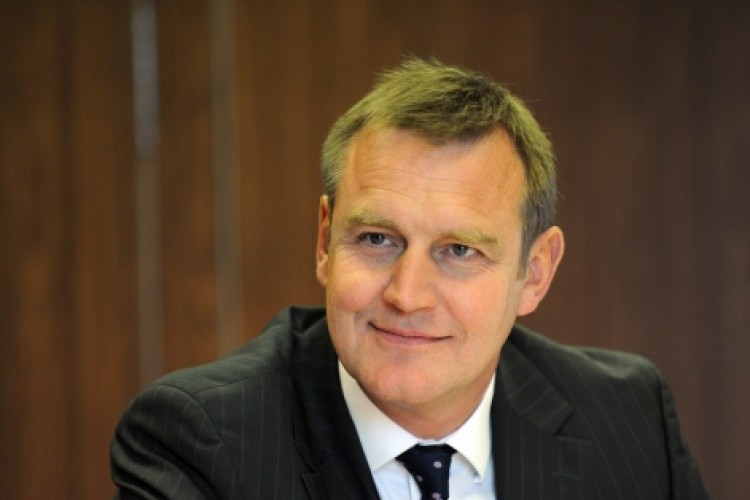 The move follows problems with the waste collection business and a surprise £10m hike in the cost of closing the Facilities Service division.
Non-exec director Willie MacDiarmid is stepping in as interim CEO until a successor to Mr Fellowes-Prynne is found.
The board of May Gurney issued a trading update this morning highlighting the continuing problems with the MaGos (May Gurney Optimised Solution) kerbside waste sorting operation and across other parts of the business.
"As we stated in March and July, the group has faced some serious operational issues within two long-term MaGos contracts and the planned run-down of our Facility Services division. These factors, combined with the on-going difficulties within our Scottish Utilities business, have led the board to the conclusion that the group will significantly under-perform its original expectations for the current year. However, the adverse impact of the run-down of our Facilities Services division, in respect of which the board has today decided to provide a one-off exceptional charge in the order of £10 million at the year end, relates to discontinued activities."
On MaGos, the board added: "Despite delivering a quality service to our clients, targeted margins have, as previously highlighted, not been achieved. We are taking stringent actions to drive operational efficiencies and profitability. We are in very close dialogue with our clients to bring these contracts back into line and will provide a fuller update at the year end. These contracts represent 3% of historic revenues p.a. and are spread over terms of 7-14 years.  The other contracts within Environmental Services are performing in line with expectations."

Problems for the utilities business in Scotland include Scotia Gas Networks (SGN) moving to reduce outsourcing. This has prompted May Gurney to reduce its related revenue forecasts and cut the value of goodwill on the books.
Willie MacDiarmid (pictured below), aged 51, spent most of his career with Scottish Power, rising to director of energy retail. From 2009-2011 he was COO ofenergy services company Eaga, prior to its acquisition by Carillion. He joined the board of May Gurney in June 2012.
May Gurney chairman Baroness Ford said: "In taking this action today, the board has moved swiftly to deal with the specific operational problems that have emerged over the last few months. We are fortunate to have secured the services of Willie MacDiarmid to lead the business on an interim basis. His depth of operational experience will be invaluable over the next period as we move to secure a permanent CEO."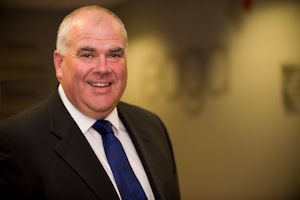 Got a story? Email news@theconstructionindex.co.uk