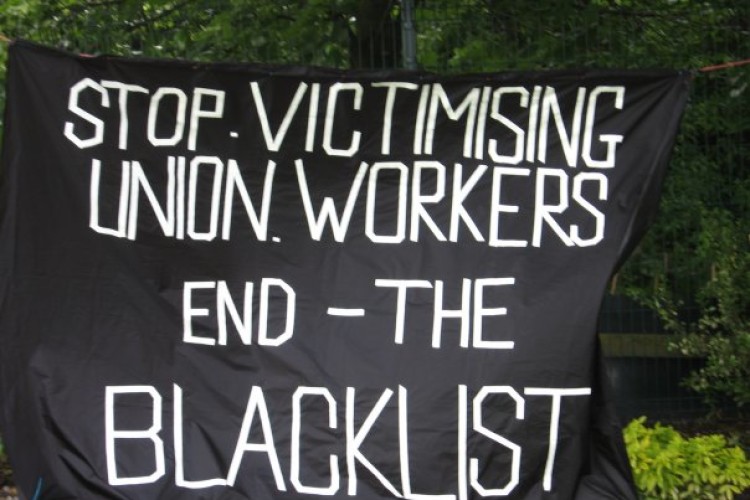 Construction union Ucatt, giving evidence yesterday to the committee's investigation into blacklisting in employment, named Sir Robert McAlpine and Skanska as two contractors who blacklisted workers on high profile public sector contracts.
Ucatt general secretary Steve Murphy and national political officer Jim Kennedy told MPs that during the Consulting Association's final year of operating a blacklist of construction workers, Skanska paid for £28,122.60 of checks and Sir Robert McAlpine £26,842.20.
Mr Kennedy said:  "In an internal review, Skanska admitted that they were both using the Consulting Association to vet workers and were supplying information to the list, yet they escaped without penalty or sanction."

Mr Murphy drew the committee's attention to the spike in Sir Robert McAlpine's blacklisting activity in the third quarter of 2008. From July to September 2008 McAlpine spent £12,839.20 making 5,836 blacklist checks, an average of 63 per day.
Mr Murphy showed how this peak corresponded with McAlpine's building of the Olympic Stadium which began construction in late May 2008. McAlpine was also part of the consortium involved in the building of the M74 in Glasgow, which began work at the same time.
Mr Murphy said: "Sadly, blacklisting is a live and current issue but it is difficult to provide hard evidence for such a clandestine activity.  If we don't legislate to outlaw blacklisting now, we will be having the same discussion again in the future when further blacklisting activities come to light.  In the meantime, good workers are unable to secure employment because of their involvement in legitimate trade union duties."
Got a story? Email news@theconstructionindex.co.uk